Review of Happy Naturals Shampoo: If you are tired of your regular shampoo that has stopped providing the effective result to your hair, then it is the time to change it. The shampoo which has been used for years as made your hair used to of its formulation and effects. Which is the reason every shampoo stop working on the same hair after a few times. But don't worry! Ae a look at Happy naturals shampoo review which can give your hair a new change and transformation which you are looking for.
To give you precise and accurate information about the products we have brought you Happy naturals shampoo review. It will help you to look at both sides of the hair product and then decide whether you want to give it a try or not.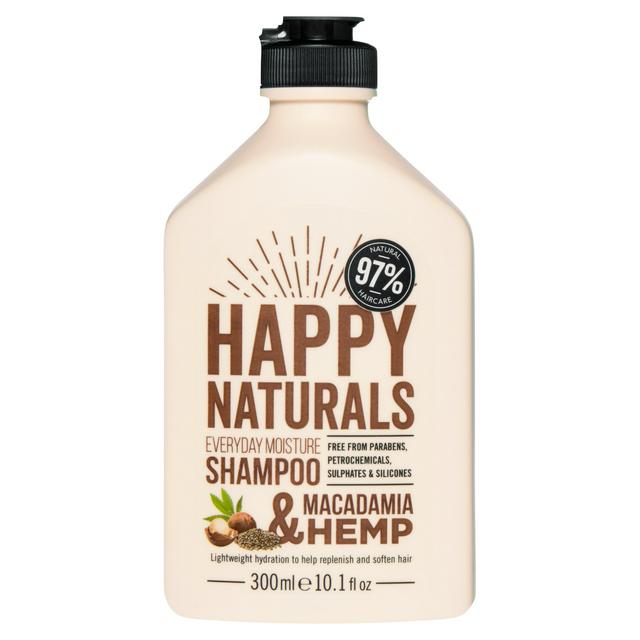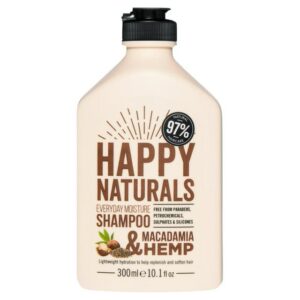 To begin with, the Happy naturals shampoo amazingly works on all kinds of normal, fine to dry hair to restore dry and damaged tresses in moisture and shine. The brilliant formula of the shampoo includes the goodness of Moroccan Argan oil that creates a perfect blend which forms an intense repair shampoo. Further, the formula helps to nourish your hair with its effective ingredients and reveals soft and shiny hair every day. Coming in semi-translucent white, the shampoo delivers amazing performance and smells lovely warm musky amberish nutty fragrance.
Also, check – Lee Stafford Hair Growth Shampoo Review
On the other hand, the consistency of the shampoo is amazingly moderate and lathers up quite easily into a creamy foam. Moreover, the shampoo can simply cleanse the hair really well while taking off the dirt and gunk from the hair. in addition to this, the shampoo gives you extremely soft and clean hair. the shampoo is also free of chemical ingredients such as paraben which makes it a cruelty-free solution for hair. simply massage the products on the scalp like a regular shampoo or you can use conditioner with it to get the better moisturizing conditioning of the hair.
All in all, it is an effective solution to get rid of dryness and frizz form the fine hair and comes with brilliant Moroccan oil formula.
Happy Naturals Shampoo Pros:
Cleanses and hydrates the hair pretty well
Leaves the hair much softer and smoother condition
Quite an effective formula to remove oils even form extremely oily hair
The product is safe to use with the paraben-free formulation
Contains a really lovely warm musky amberish nutty smell
Happy Naturals Shampoo Cons:
Does not have a repairing effect on normal to dry frizzy hair
Dries out the hair a bit if it does not use with a deep conditioner