Review of Friendly Soap Shampoo Bar: We often get tired of our hair facing regular problems like hair fall, damage, dryness and uncontrollable textures. Thus, in order to prevent such things from happening quite often, we start using many hair care products and treatment in the name of the better hair shampoo, moisturizing conditioner, healthy bar soap, smoothing mask and many more. These things not only cause us to lose our pockets but also tend to ruin the hair condition even more. If your everyday haircare regime includes all kinds of hair products then your hair needs a saviour.
Therefore, we have brought you a Friendly soap shampoo bar review that is a 2-in-1 solution for every hair. it will not only allow you to cut down your regular hair care products but also provide your hair with the great solution that comes in the form of a shampoo bar. Try the amazing nourishing shampoo bar that is compact and long-lasting for the hair to provide it with great result. Further, the formula uses the goodness of castor oil that makes it a creamy solution for deep conditioning and lather cleansing of the hair.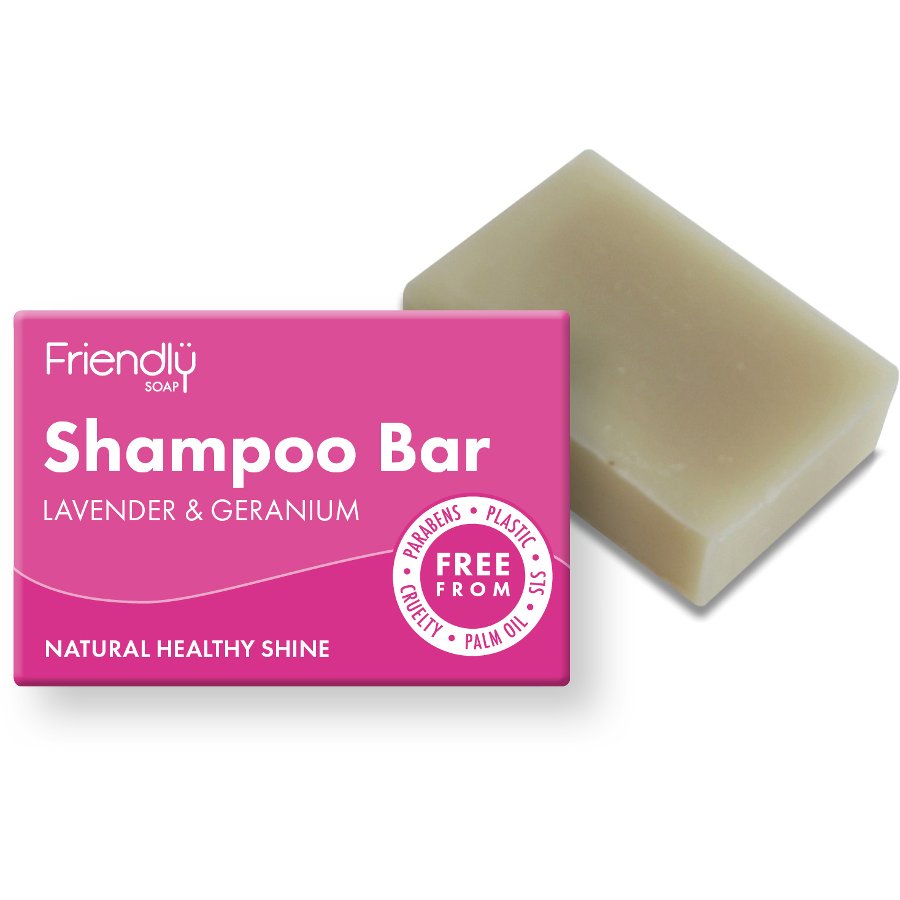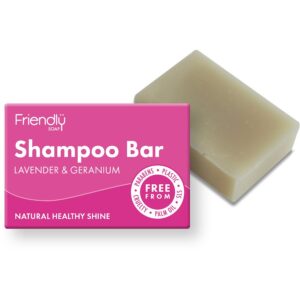 The Friendly soap has made their Lavender geranium shampoo bar with the amazing formulation including castor oil. As we all know that castor oil is extremely effective for hair growth and it has been used form centuries as a natural conditioner that can treat all kinds of hair and scalp. Thus, the Friendly soap shampoo bar review is presented in front of you to give a clear display of its effects and benefits on the hair.
The formula, along with castor oil, also includes coconut and olive oils to provide the hair with rich, nourishing and moisturizing properties. Further, the effect of essential oils is so great for hair that will help to reduce the stress level while boosting antibacterial performance. Additionally, the product is long-lasting and compact which help it to promote healthy hair growth as well as taming the wild elements that are already present in the hair.
Pros of Friendly Soap Shampoo Bar 
Perfect handmade soap in the form of a shampoo bar
Contains coconut oil, castor oil, olive oil
Made with an effective formulation including lavender and geranium essential oils
Best rated with the ethical consumer to give a clean conscience
The amazingly long-lasting solution that provides healthy-looking mane
Cons of Friendly Soap Shampoo Bar 
The shampoo bar leaves the hair feeling greasy
Makes hair squeaky and tangled after the wash