If you are used to often colouring your hair into blonde or light-shaded colours, then the Bleach London Violet Skies is worth checking out. The amazing first salon formula of Bleach London has been delivering for a decade and provide you with the best colouring experience rather than cutting your brassy hair.
Moreover, Bleach London help you to easily bring your salon-like DIY colours and hair care range at home with you. The extraordinary formula to colour your hair at home will allow you to give your blonde, green, purple and many more hair colours with wonderful semi-permanent dyes, toner, bleach kits and other hair care products. Further, Bleach London make every product keeping in mind environmental sustainability. It packs every item in cardboard packaging made with 100% recycled plastic. To make their products worth using, the brand has gone to cruelty-conscious and is extremely cool to apply. All the products are made with the vegan formulation and developed under a strictly anti-animals cruelty ethos.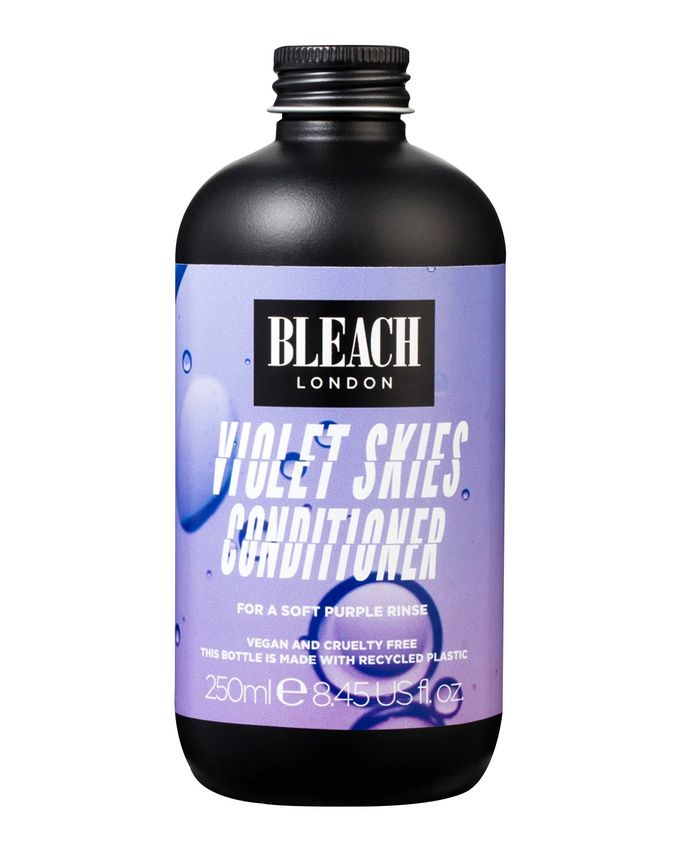 This non permanent hair colour cream allows you to lie life in lilac with its brilliant colour-enhancing formula that comes in soft purple shade. When the hair colour starts getting old, especially the blonde and light-coloured hair, it may turn into brassiness. Thus, it is important to refresh the hair colour every now and then to preserves the vibrancy and natural appearance of the coloured hair. Also, the formula is made specifically to enhances the vibrancy and colour of bleached, extremely light hair, blonde colour or lilac-coloured hair.
Use it to knock out unwanted brassiness from the hair blonde hair that makes the hair appear dull and damaged. This blonde hair colour shade with a soft touch of purple colour will give your light-coloured hair a perfect depth of colour with amazing refreshment.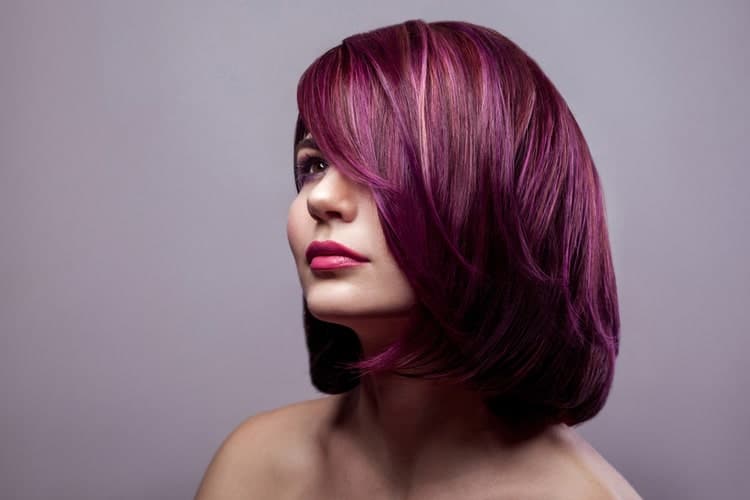 To give your hair super cool colour a perfect boost and refreshment, apply on wet hair while massaging it through the ends. The products work within 2 to 3 minutes of application and to achieve the better result you follow the routine including Bleach London Violet Skies conditioner.
Pros of 
Bleach London
Violet Skies
Perfect violet colour boosting solution
Ideal for bleach, very light blonde or lilac-coloured hair
Help to top-up hair tones while removing brassiness
Enhances blonde shades with a touch of purple
Easily helps to knock out unwanted yellow tones from the hair
Cons of 
Bleach London
Violet Skies
The product is slightly patchy
Lasts only through two shampoos