Review of Lee Stafford Hair Growth Shampoo: Hair fall means your hair is going towards the worst scenario of hair damage and thinning that make you look dull in front of others. Therefore, Lee Stafford hair growth shampoo review is here to help you get a broad idea of the working of the shampoo along with its pros and cons.
The Lee Stafford hair growth shampoo is a perfect hair growth activation formula that tends to enhance the length and volume of the hair. Moreover, the solution is formulated especially for fine, thin or short hair which requires great and healthy growth. The hair growth activation shampoo further cleanses the hair and scalp to promote cleansed and hydrated hair growth. It also works as a root stimulating shampoo that contains a perfect blend of growth-boosting proteins. The effect of this powerful formulation is so great that it helps to strengthen and lengthen the hair from the roots.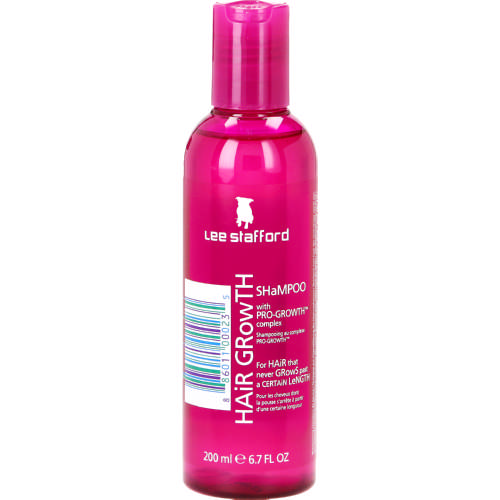 Presenting you the Lee Stafford hair growth shampoo review that will help you to know the benefits and uses of the product on the hair. the formula is simple to use as it comes in the easy shampoo form. Further, this moisture-retaining solution not only fills the hair with much-needed moisture but also boost its natural shine. On the other hand, it also works as the hair revitalising agent that delivers a refreshing feel and hydration to the hair. being one of the best vegan formulae, the shampoo suits all kinds of dry, fine and short hair to give it maximum growth.
In addition to this, one can consider the Lee Stafford hair growth shampoo review and can use the product as a daily wash shampoo. Also, the shampoo help to smoothen the hair strands to a great extent while keeping the perfect moisture balance in the scalp. So, your hair will neither dry a lot nor get too much moisture in the scalp. Further, with the double amount of Pro-Growth complex combined with lemon essence and green tea that gently cleanses the hair and scourges healthy hair growth respectively.
Pros of Lee Stafford Hair Growth Shampoo
Promotes incredibly healthy hair growth
The perfect formula to cleanse and hydrate hair
Contains hair revitalising properties for healthy hair
Makes the hair appears smoother, softer and shinier
Amazingly effective vegan formula to suit all types of hair
Cons 
Takes a lot of time to show a positive result
The size of the bottle at this rate is a bit short