Primal Suds Fenugeek Shampoo Bar is a vegan and cruelty free shampoo bar that makes your hair silky soft while letting you reap the benefits of healthy hair. The silky formula protects against frizz, volumizing and strengthening while strengthening the root through conditioning. Organic ingredients such as macadamia nut butter, coconut oil, betaine salicylate and essential oils impart luxurious, natural styling to all hair types without weighing your hair down or causing breakage. That means no terre seasonings, fragrances or artificial colors. The result is an easy-to-use, creamy bar that leaves your hair feeling moisturized and clean without over drying it.
Review of Primal Suds Fenugeek Shampoo Bar (dry hair)
I am so grateful to have found this product. My hair has NEVER looked better!! It's really thick and wavy and I had been using a popular natural shampoo that left my hair greasy, limp and lifeless. This shampoo bar is awesome. It smells so yummy (like marshmallows) and it works so well. It leaves my hair clean, soft and shiny, without weighing it down or making it greasy! – Skye Vincent
I have never written a testimonial for a product before, but I love this fenugreek shampoo bar so much that I wanted to share my thoughts. First, it smells incredible and I get compliments on how good my hair smells all the time. It makes my long hair shiny and soft. It cleans and conditions without stripping my hair of it's natural oils (I have fine hair). – Summer Marshall
I've had really good experience with this shampoo bar. I have been using it for a month now and my hair is in better condition than before, usually I would need to wash my hair every day or even twice a day, but with this shampoo bar I can go 2 days without washing my hair. Plus the packaging is great and the shipping was super fast. – Isabelle Hope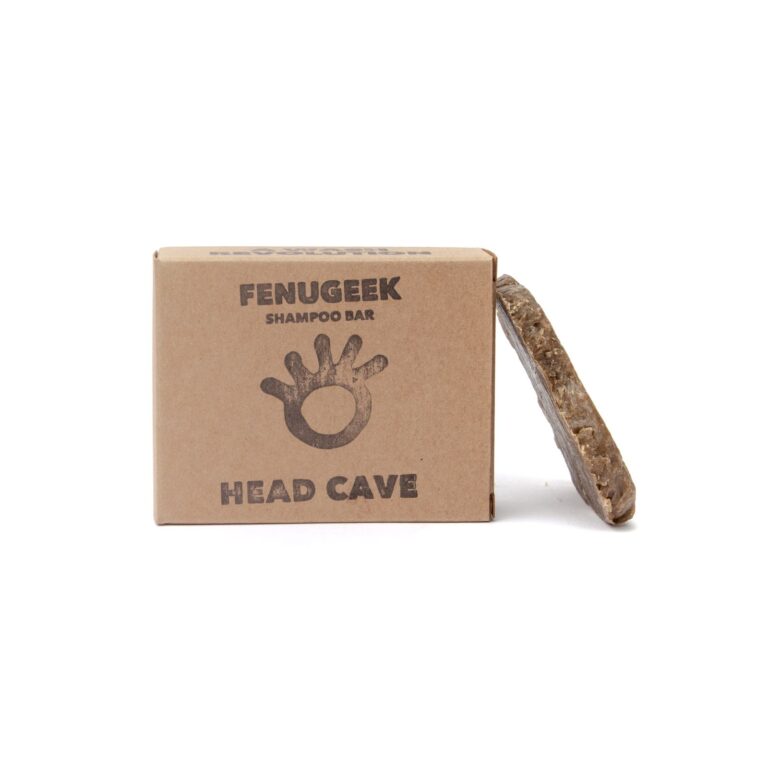 Product Descriptions
The Fenugreek shampoo bar is a 100% natural, vegan and cruelty free shampoo that gently cleans your hair without stripping away natural oils. The combination of mild ingredients has tons of hair benefits including great for dry hair, dandruff, and itchy/irritated scalps. Our shampoo bars last longer than liquid shampoos or conditioners because we don't put any water in them. This gentle shampoo bar lightly cleanses while leaving hair soft, silky and easy to manage. This shampoo is fragrance free and perfect for both dry hair types or normal hair types looking to reduce buildup from commercial shampoo.
Features
Tames hair at the roots
add volume to hair
leave your scalp refreshed
How to Use
1. Wet your hair and apply shampoo bar directly to scalp, lather
2. Rub the entire head of your hair with the help of the soap
3. Rinse well