Keracare Honey Shea Co-Wash is ideal for gentle cleansing without stripping natural moisture from your hair. Natural humectants and moisturizers, such as honey and Shea butter, help to smooth, soften, improve shine and retain natural moisture that is so important for curly hair types. When you shampoo, use Keracare Honey Shea Co-Wash and go over your hair with a paddle brush or a wide-toothed comb to distribute the natural moisture from the scalp to all sections of hair, then rinse thoroughly and leave to the condition as normal. Keracare Honey Shea Co-Wash will restore your hair to its full luster, without the frizzies.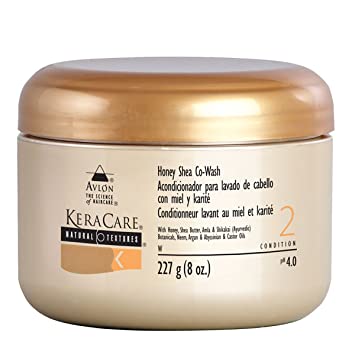 Keracare Honey Shea Co-Wash nourishes, revitalizes, and protects your hair from everyday wear and tear. It contains vitamins, minerals, and antioxidants that protect against environmental aggressors, break free chemicals and promote healthy, glowing, naturally vibrant looking hair. Using Keracare, you can have healthier, more manageable curls without the frizzies. Keracare Honey Shea Co-Wash will leave your hair feeling soft, smooth, and shinny.
Keracare Honey Shea Co-Wash cleans without weighing your hair down with extra shampoo. You can style your hair as usual and enjoy the added bounce with keracare in your hair. Your hair will absorb the moisture with no greasy buildup, leaving you with clean and manageable locks. If you are concerned about drying out your hair after washing, you do not have to. With keracare in your hair, you will see that your hair is less dry after washing.