There is no better time to enliven the styling and fashion industry than now in 2022. Especially with the recent years steadily becoming bolder and bolder in style, women's fashion is expected to introduce some of the most exciting new fashion statements in recent years. Every season will bring with it some trendy new and old clothing ideas that are sure to flare up just about any fashionista's sense of style. Furthermore, women's fashion this year not only got a whole lot better in terms of up-to-date pieces but also developed a nostalgic vibe by blending some past styles with the more modern designs. This creates a revolutionary fashion era of both formal and informal outfits. Since there is a wide variety of fashion trends out there for women, we have compiled a handful of the best women's outfit ideas in 2022.
Oversized Shirts
The oversized look is looking to be among the top fashion statements in 2022, especially since casual wear is considered an essential staple in practically every wardrobe. Through the baggy and casual appeal of oversized clothing, there are countless possibilities for amazing outfit ideas that would fit right into 2022's fashion trend for women. Of course, oversized clothing is not limited to shirts and trousers and extends into dresses and shirt dresses.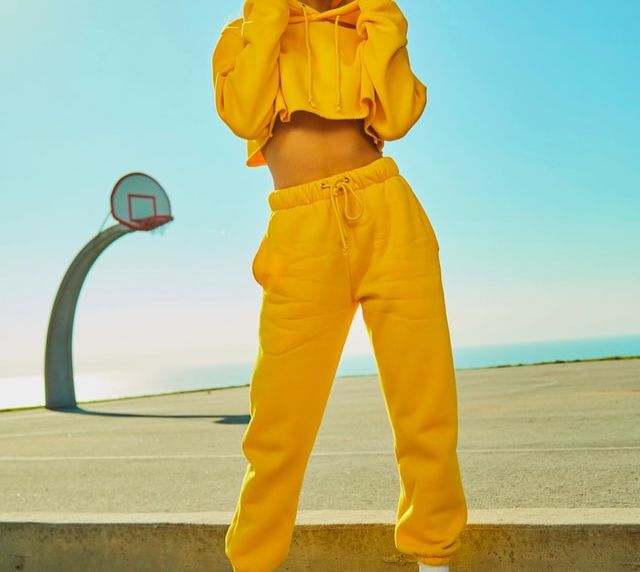 Striped Outfits
Stripes are excellent wardrobe staples that make it easy to make a fashion statement. The striped pattern is quite versatile and seamlessly suits a wide variety of outfits, making it not only easy to style and match, but also great for pairing with other popular trends. Striped patterns look good on just about any outfit and can include anything from suits, dresses, and casual wear like simple shirts or comfy track pants.
Catsuits
Unexpectedly among the most anticipated fashion trends for women is the catsuit. These tight-fitting women's outerwear is looking to be a top fashion statement with its body-embracing appeal and acclaimed practicality. Although this outfit may not be the best for streetwear, it is regarded more as a trendy fashion piece for showing off and adoring the natural physique. Catsuits are perfect one-piece outfits for Yogis and fashionistas alike, especially since catsuits can come in various styles and trendy appeal that would feel right at home in 2022.
Co ords Women
Co-ords are essentially two-piece outfits with complementing fabrics or patterns. Co-ords women have been steadily rising in popularity and trend as the new year begins, and is likely to be a top fashion trend for women in 2022. These highly versatile outfits do an excellent job at creating excellently coordinated tones that make it easy for both styling and deciding on an outfit. The beauty of co ords women sets lies in the two-piece brilliance that can consist of just about any two complementary clothing pieces from shirts, skirts, pants, dresses, blazers, and many more. Mixing and matching any two pieces allows much room for personalization and produces a fashionable outfit that comfortably suits 2022's trend. 6 Euros Coupon for Allylikes new users without threshold. Don't forget to use discount codes NEWUK at the checkout.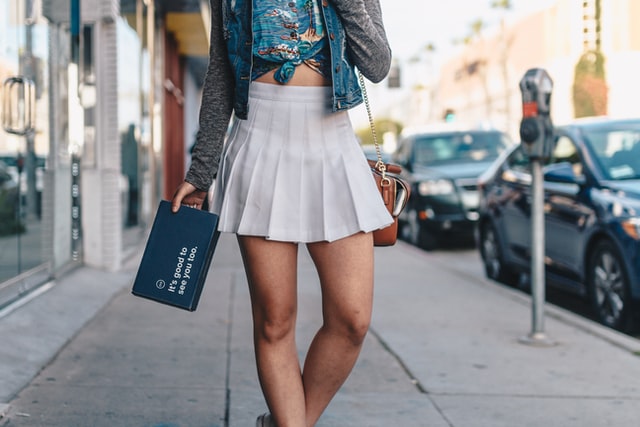 Miniskirts
Miniskirts have been in trend for a while now, and have steadily become shorter and shorter in hemlines. These especially low-rise skirts are creating a fashion statement worthy among the most fashionable women's outfits in 2022. Of course, the noticeably short hemlines complement the rest of the outfit, meaning the top is just as important and should be given just as much thought. Since miniskirts are fairly easy to style, there should be no problems looking for a decent top piece that will complete the high and hot outfit. An excellent alternative to miniskirts without too much skin exposure is minidresses. Minidresses are great choices for those that adore the miniskirt appeal but want a slight step back and something to wear with confidence and comfort.
Summer and Beachwear
Especially after the holidays, the summer season is quite anticipated among fashionistas and models gave how they are sporting some trendy beachwear that makes everyone else excited for the summer season. Everything from bra tops, crochet hats, bikinis, and swimsuits are seemingly on 2022's latest fashion trend. Additionally, these trendy beach pieces are being incorporated into outfits that have nothing to do with the beach. Corsets have also made their comeback and a lot of the women prefer wearing a corset to up their fashion game. Refer this complete corset guidebook while buying your corset. Bra tops are the most noticeable fashion statement among some well-known celebrities and models since they are pairing them with both casual and informal outfits like long jackets, oversized suits, and various dresses.
Fringed Outfits
Adding on to the summer and beach vibe are some fringed outfits. This considers going all-out on the bohemian feel and theme with some fringes to sway in the soft breeze, some chunky slippers or sandals, and crochets for the top piece. Fringed outfits are also surprisingly comfortable and flattering since they can include varying pieces like a long dress that will go well with virtually any summer-inspired look.
Conclusion
2022 has a whole new set of exciting and glamourous fashion trends that are revolutionizing the fashion industry. Through the seven above-listed fashion trends for women, 2022 will be one stylish new year that is sure to bring with it some astounding clothing styles as well as some eccentric new fashion statements that are yet to be formulated and discovered later in the year. By observing these trendy and on-the-rise styles, you are sure to conjure up some exciting new outfits through a simple one-piece like a catsuit or mix of two or more co ords women clothing like blazers and miniskirts.