Debutante balls used to be all the rage back in the day. While they were once an event to present young women to society and to find potential husbands, nowadays, it's treated like a birthday party for a young lady, albeit a formal one. Debut parties are relatively uncommon now, too, with many young people preferring to go on an overseas trip, get a new car, or have an informal celebration with close friends.
However, it isn't impossible to receive an invitation to a classic debut party, at least once in your life. It's an honour to be a guest to one, especially if the debutante is someone near and dear to you. But thinking of an outfit for the event can be nerve-wracking if you've never attended a formal occasion.
If someone invited you to their debutante party and you have no clue what to wear, read this guide for some helpful tips:
Cocktail
Consider yourself lucky if you're asked to attend a semi-formal debut party. An event with this dress code allows you to choose more comfortable outfits that suit the occasion. You'll find various dress designs sold in many fashion boutiques. Some you may even purchase in bulk from womens wholesale clothing stores. Cocktail dresses are often also much more affordable than their formal counterparts.
When looking for a cocktail or semi-formal outfit for a debut party, don't hold yourself back. Get that bright yellow maxi dress or that aqua mini-dress with a unique silhouette if you want. Cocktail attire emphasises attitude over the actual outfit itself. Go for a dress that displays your legs or your expensive statement shoes if you feel more confident wearing them.
Black Tie
Most formal events follow this dress code. When you see 'black tie' written on your invitation, that's the call for gowns and tuxedos. That means more subdued colours, but modern black-tie occasions readily accept festive hues. Just be careful with wearing white as it's traditionally the debutante's dress colour. You can always ask the debutante or the people organising the event.
You may still need to wear floor-length gowns, skirts or two-piece dresses to the event. So, it's best to leave that tea-length or sculptured dress in the wardrobe unless specified. Fortunately, formal gowns come in plenty of attractive designs for all fashion tastes. You also have many fabric choices, such as tulle, satin and velvet. The simpler your attire's design, the more freedom you have to wear or bring statement pieces like a clutch or shoes.
You might also see the phrase 'black tie optional' on the invitation. This slightly vague dress code still requires traditional black-tie outfits but with more room for exciting prints, patterns and silhouettes. You may also opt for pantsuits over floor-length gowns if you prefer.
White Tie
The white tie dress code is the fancier cousin of the black tie. If the debut party calls for white tie attire, you can't scrimp on clothing, hair and makeup. Imagine yourself walking on the red carpet at a film premiere or having dinner with the royal family. That's what a white tie event is like.
Floor-length gowns are recommended for a white-tie debutante ball, but your dress must be a perfect fit for you this time. You'll need to know the best dress for your body type or consult a designer to help you with your preferred gown. Moreover, the more elegant your dress and accessories, the better.
The invitation may even instruct guests to wear short or full-length gloves too. But if it's not indicated, you don't need to wear them. However, you're still welcome to don a pair if you wish. Don't forget to keep loose hair strands pinned back and bring a fur mantle to cover your shoulders as well.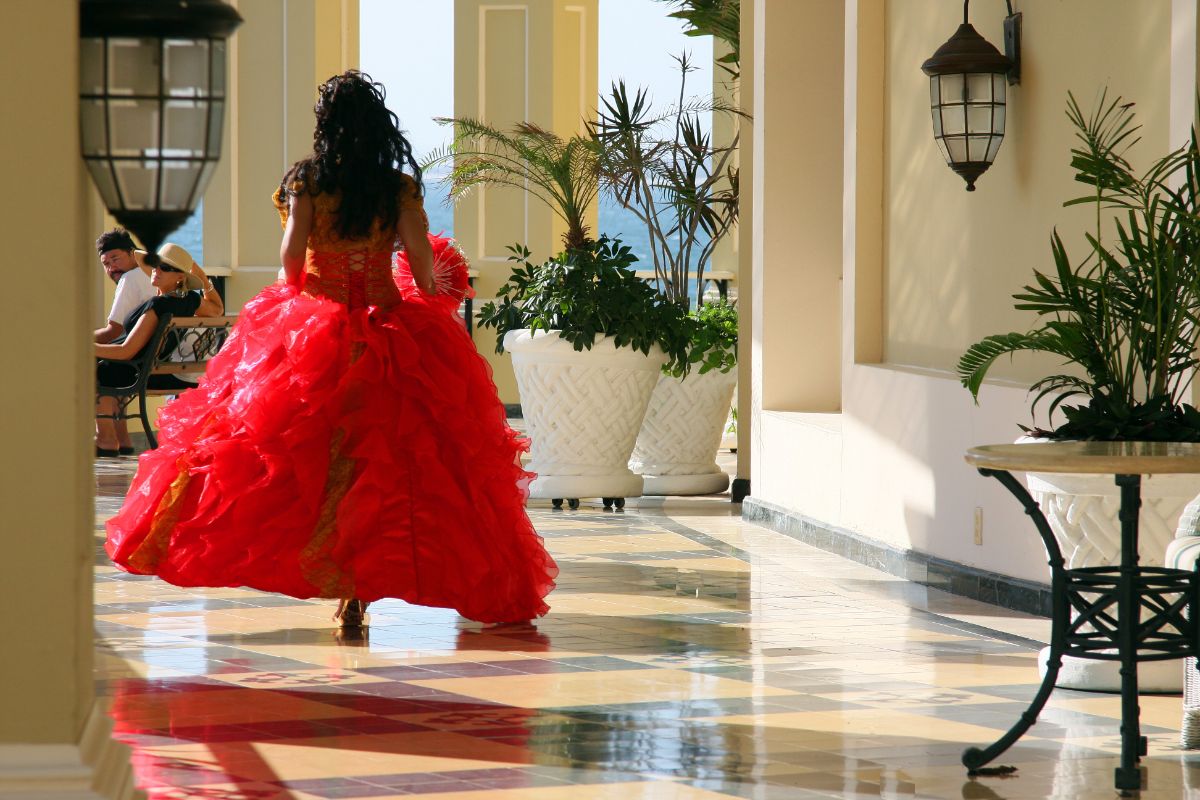 Smart Casual
When the debut party invitation advises you to wear smart casual attire, you can relax your shoulders a bit and skip the formal gowns this time. You can still wear dresses, but the designs and cuts can be more laid-back than ones you'd typically see at cocktail parties. The outfits you wear at company events perfectly exemplify this dress code.
Separates and trousers are also much welcome at a smart casual attire debut party. Pair your classy loose blouses with slim-fitting bottoms to balance out the shapes. Feel free to wear some bold prints too. Additionally, brightly-coloured handbags, sandals or pumps will make your party outfit pop for that celebratory feel.
Come As You Are
It's pretty rare to encounter a debut party where everyone, including the debutante, is wearing something more casual. But it's not impossible, especially now with young people opting to have relaxed celebrations. However, coming as you are doesn't necessarily mean attending in a tracksuit.
A laid-back dress made of comfortable fabric paired with trendy summer sandals is an excellent choice for casual debut parties. You may also wear vivid colours or prints as long as you're confident in them. What matters most is how self-assured you are when you wear such an outfit. You'll see how amazing you look if inhibitions don't hold you back.
Conclusion
Debutante balls can be traditional or modern. Hence, the guests' dress code can change, depending on the party's theme. Whichever dress code you encounter, always remember that confidence will make any attire, formal or otherwise, look astonishing.