Fanny pack, also known as a waist bag, belt bag, moon bag; for Americans it is called fanny pack or belly bag, but for most British, it is called "bum bag". The separate American and British names derive from the fact that they are often worn with the pouch above the buttocks, for which "fanny" and "bum" are respective slang terms in each country.
A fanny pack is a small pouch or fashion accessory worn like a belt around the waist by use of a strap above the hips that is secured usually with some sort of buckle, the fanny pack's straps sometimes have tri-glide slides, making them adjustable in order to fit properly. It can be considered as a purse worn around the waist, is worn around your waist and designed to hold smaller objects and daily essentials.
Fanny packs have come a long way and now it's become a practical option as common as a backpack or a status tote. Not only can be a waist bag but also a crossbody bag, keep your hands free so you can be on the go through any terrain. Sure, it looks cool, but it's also versatile and useful.
Here are 5 Fanny pack for men and women 2022.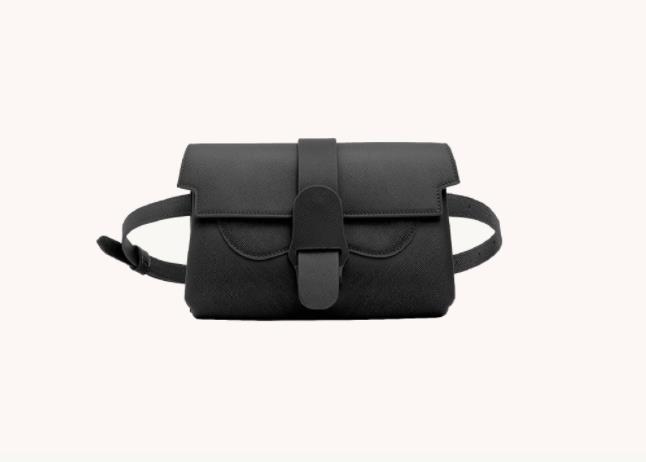 Unlike most luxury brands, ARIA BELT BAG wanted to do something different by creating a 100% vegan bag with a traditional luxury craftsmanship approach. No part of this bag is made with animal products or by-products.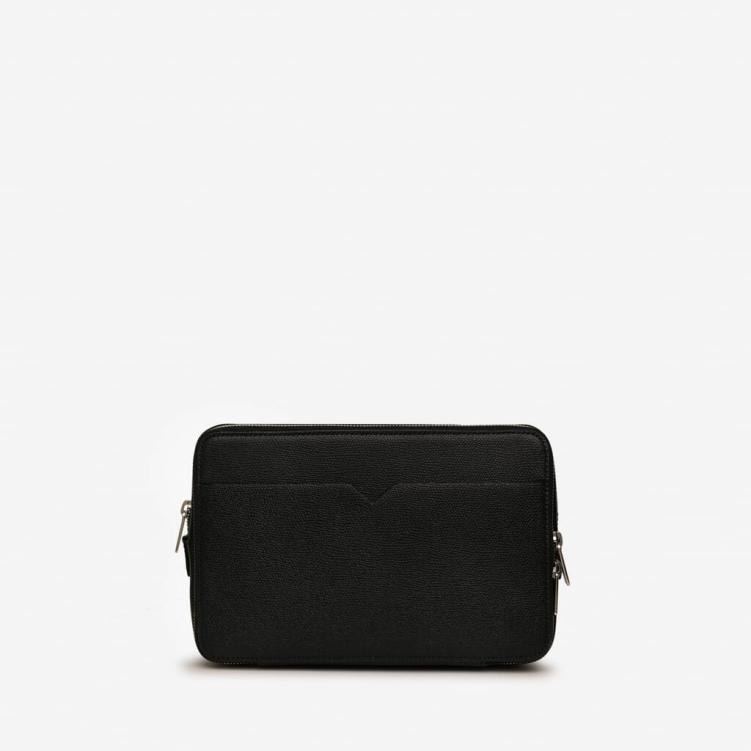 The Valextra Bum bag is a versatile companion that delivers on the original style and everyday practicality. Crafted from our signature Millepunte calfskin, it has been designed to sit on the waist and around the body with two compartments comprising multiple pouches and card pockets to organize personal belongings, tech devices, and other essentials.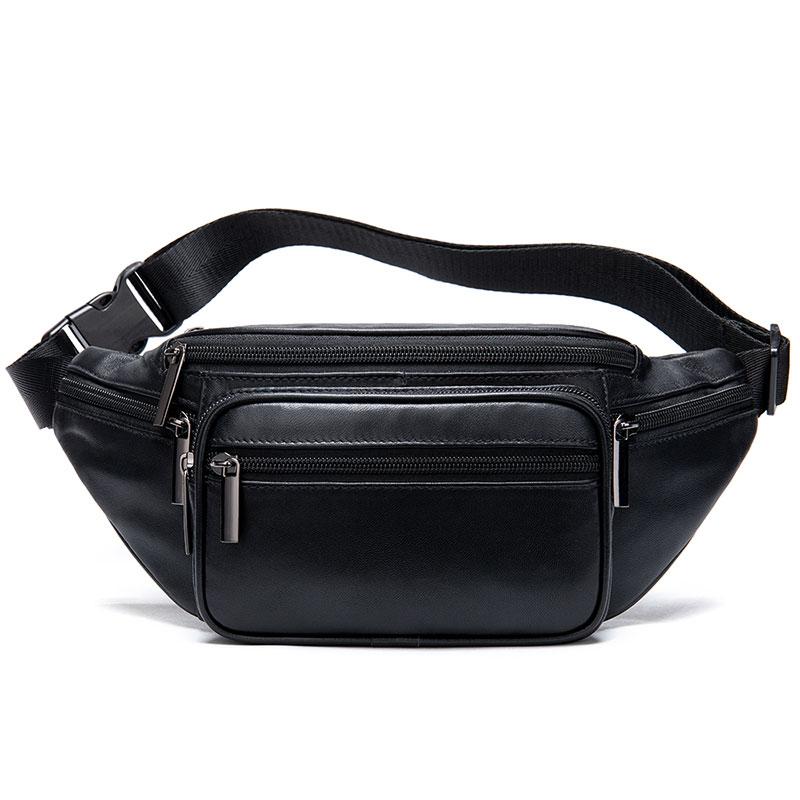 LukeCase leather fanny pack is made of high-quality leather and a unique design gives it timeless rustic features, very durable, light-weight, and long-lasting usage, it will get more beautiful with time and usage, it has plenty of pockets to keep your belongings separate and organized, multiple pockets can fit your necessities. A fashionable look is perfect for traveling the world or just going downtown.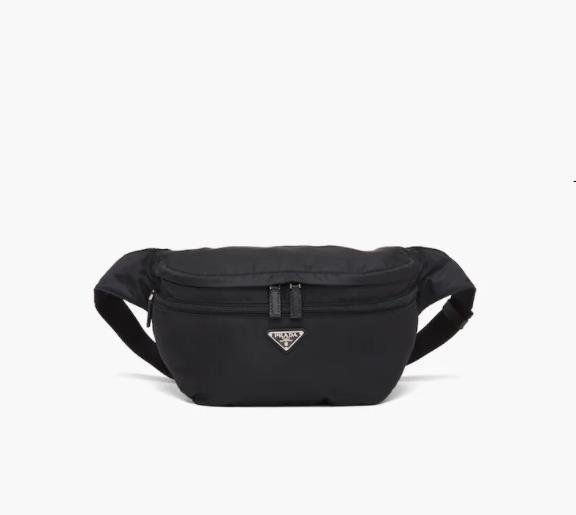 Versatile and multifunctional thanks to an extractable component, this belt bag turns into a practical, light backpack. Accented with details in the brand's iconic Saffiano leather, the design is made of innovative Re-Nylon, a regenerated yarn produced from recycled, purified plastic trash collected in the ocean, fishing nets, and textile waste fibers.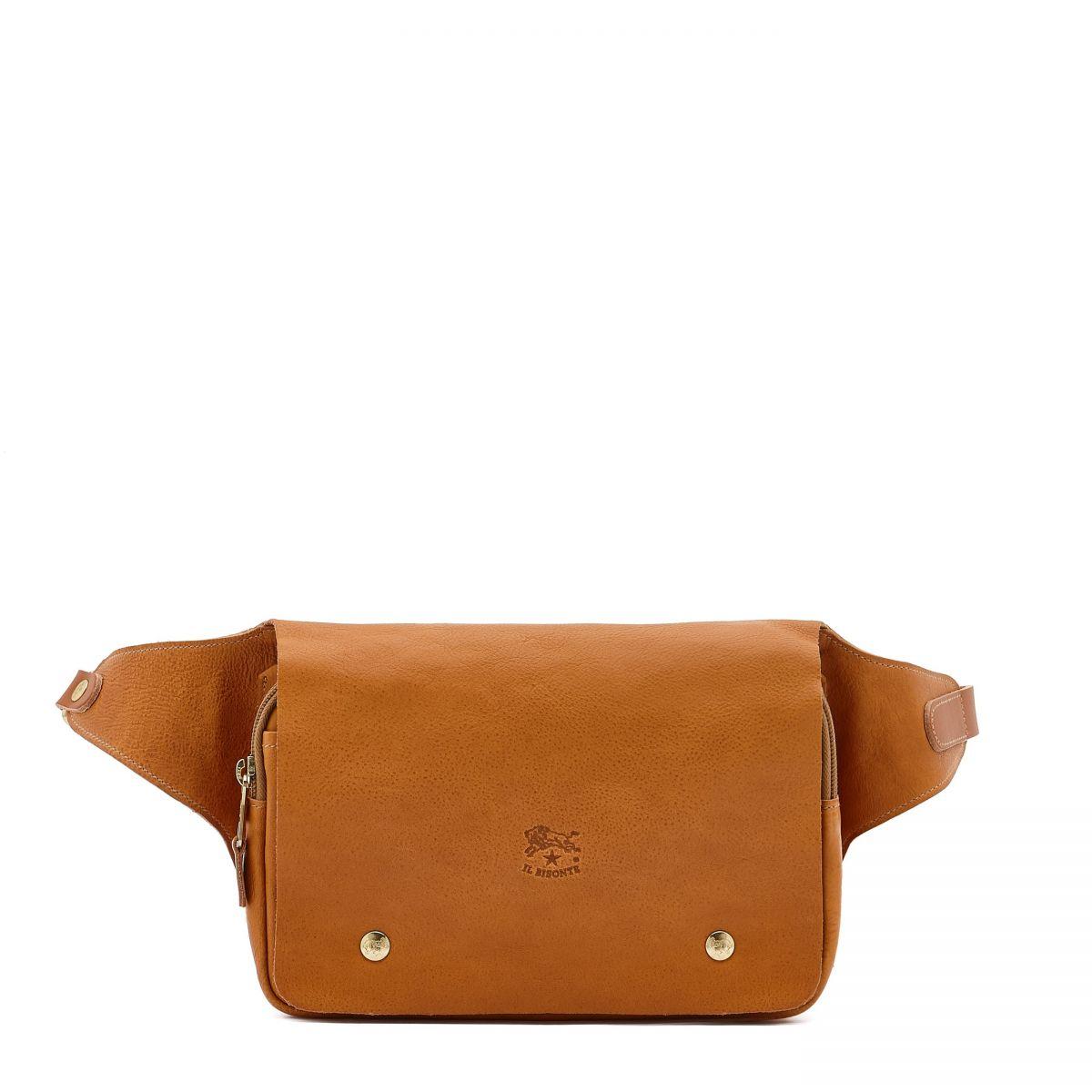 Lapo – Men's belt bag with flap; it can also be worn on the shoulder or crossbody. Made in Italy of vegetable-tanned cowhide leather by master artisans in Il Bisonte's 30 km supply chain. Adjustable strap with buckle. Easy wearability thanks to the snap hook. Metal accessories in brass with gold finish. Front flap with double snap button. Back zip pocket with brass and cowhide zipper pull. Two open leather pockets under the flap. Main zippered closure with brass and cowhide leather pull. Unlined under flap. Interior lined in cotton canvas.