Pixie Lott Paint Review: After trying all kinds of different hair colour and paint, I have concluded that it is not the best hair colour that helps to transform the look of the hair. It totally depends on the brand of the product along with the ingredients that a particular hair dye range uses. Pixie Lott hair dye is thus the best wash out hair colour that is released in October 2015 to dye hair pink, weather it is blonde hair or bleached hair. The Pixie Lott hair paint range comes in 4 shades viz. Violet, Hawaii, Sorbet and Starlight to give your light hair colour with a perfect appearance brink of pink hair.
So, I chose to colour hair with Pixie Lott paint in the shade of Violet that usually appear like dusky grey hair colour. I used it to colour my blonde hair which perfectly adapted the shade and the colour lasted for 2-10 washes pretty easily.
To begin with, I have brought you the amazing Pixie Lott hair dye review that will help you to know everything about the product from packaging and price to its benefits and effects on the hair.
Further, the packaging of the brilliant Pixie Lott hair dye includes 1 tube of wash out colour, 1 pair of gloves, 2 sachets of fade out shampoo and 1 set of instructions. These are the basic things that come with almost all hair colour and hair dye.
It was pretty obvious to follow the instruction in the first place which came along with the Pixie Lott hair paint. So, I also began with the reading the instructions but I found them only vague and nothing new or useful. It was the first time for me with the Pixie Lott hair dye and I had no idea how to use the hair paint. Therefore, I am writing this Pixie Lott hair dye review to make the hair colouring easy for you unlike me who did not know of it at all.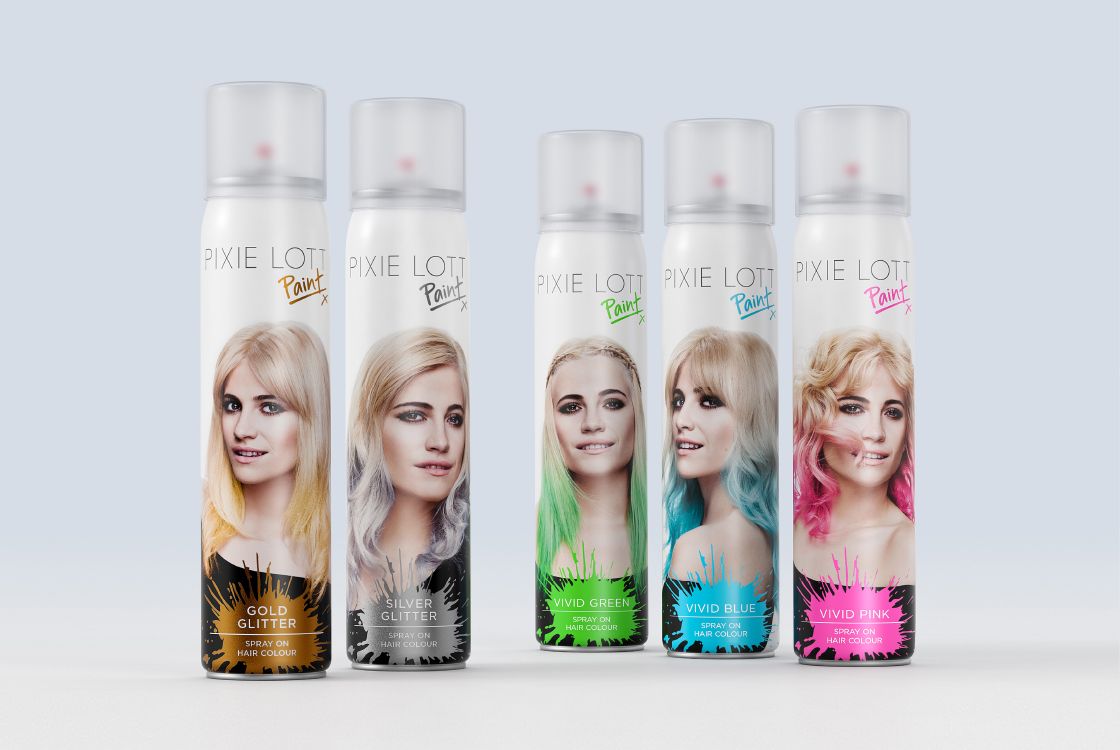 Still, by my previous experiences with different hair colours, I almost had a stab in the dark kind of feeling like I knew I would have to begin with washing my hair with a shampoo before applying the hair paint. But the instructions of the hair paint kind of confused me by mentioning "apply the hair colour on towel-dried hair" and "don't shampoo immediately after application and style as normal". I mean what is the meaning of this? Does it want my hair completely dry o or half dry, damp? And am I allowed to condition my hair or not after using the Pixie Lott hair dye?
Read: Bleach London Fade to Grey Review
To save you from these types of question and worries, I have brought you this Pixie Lott hair dye review which will make the hair colouring kind of easy for you. Just follow these simple instructions to use the Pixie Lott hair paint.
Slightly wash your hair to clean it with normal shampoo.
Towel dry the hair until it is lightly damp., but still a ted wet.
Create a section in your hair and apply the hair paint wherever you want to colour your blonde hair.
Leave it at least for 15 minutes, although I have left to for about half an hour.
As I did, condition the hair lightly.
Style your hair after drying it completely.
On the other hand, this amazing hair colour or hair transforming formula came in a wonderful packaging with cardboard that has a matte finish and grainy feel. Though the item cost me only 5.99 euros, the packaging made it seem more expensive than it actually was.