No7 Lovely Lips are all about creating a regular routine of care that leaves your lips feeling as soft and smooth as ever. We are passionate about making sure that people get the most out of whatever product they put on their lips. Our balms are rich in essential oils and our formulas are made with proprietary blends of oils and butter that are specially selected for their ability to promote a healthy-looking smile. Whether you are looking for a lightweight balm with stunningly beautiful colour or a more durable formulated lip balm suitable for all-day wear, we think you will agree that there is much to be enjoyed in between!
Review of No7 Lovely Lips Lip Balm
I have a very sensitive sense of smell. I can't stand the scent of petrol or even certain soaps. But this lip butter smells AMAZING! It really smells like you've just eaten a cake full of berries. This lip butter has also moisturised my lips incredibly well and my lips are noticeably smoother, softer, and less irritated than when I used to use other products. I am definitely going to try out more products from this range. – Daisy Carpenter
I have been searching for a lip balm that doesn't leave my lips feeling chapped and this is it. I love that it's not sticky, it goes on smoothly and doesn't burn or feel uncomfortable when applied. The color is subtle and not overbearing. I would recommend this product to anyone looking for something soothing and natural-looking. – Emily Kay
The No7 Lip Balms are by far the best lip balms I have ever used. They are super moisturising and have a light, non-sticky texture. The lip balm hydrates and soothes my lips and protects them from the harsh Australian weather during winter. The colour is subtle and natural and doesn't accentuate dry patches or lines like many other brands do. – Hannah Kelly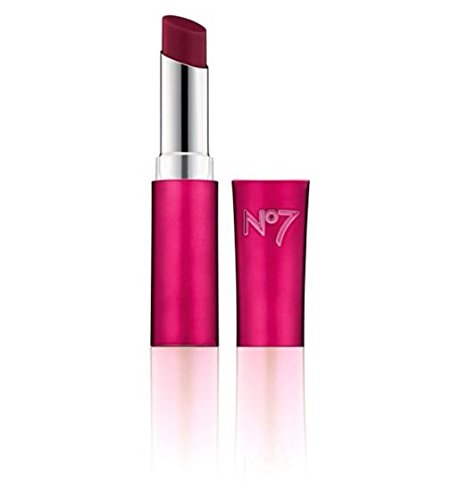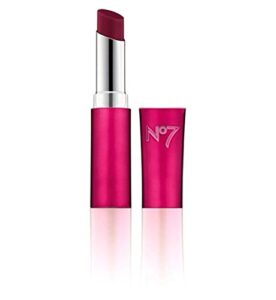 Product Descriptions
No7 Lovely Lips Lip Balms are enriched with beeswax, mineral oil and Vitamin E to soften and condition lips in sheer, buildable colour. The 4 shades of ethereal pink, creamy cherry, luscious rose and natural pink offer a range of beautiful everyday shades. Gentle on the skin, the balms help lock in moisture for a long lasting condition. Baked into a stylishly slender tube with an easy application wand and hygienic twist-up design, this lip balm is perfect for taking everywhere you go. With an SPF of 15, our Lovely Lips lip balms are a natural choice for everyday use.
Features
1. Nourish lips
2. Moisturise lips
3. Protect and smooth lips
How to Use
1. Sweep across the top and bottom lip
2. Apply alone for natural colour or underneath your favourite lipstick for an added boost
3. Glides on smooth for a long-lasting, moisturising finish