What is the best way to make coarse hair soft and silky? Coarse and dry hair is usually very uncomfortable to have. You can't run your fingers through the tangled mess and it doesn't look good on you either. It's hard to find a solution for this problem because it really depends on what's causing the hair to get coarse and dry in the first place.
If you are suffering from coarse hair, then you must have tried many ways to soften your hair. But still, it feels hard and stiff. So, what to do now? Is there any other solution?
What causes coarse/rough hair?
Have you ever wondered what causes rough hair? It can be helpful to know this when trying to treat it. Normally we think of hair falling down, but one side of it is still rooted in the scalp. The part that faces the scalp is called the cortical parenchyma (or cortex). The cortex produces most of the hair's structure and appearance, including its texture.
What makes coarse hair soft & silky?
There are so many factors that affect how natural hair behaves and more often than not, we don't take the time to understand each of them.
The texture of your hair defines your appearance and the way you feel about it. Whether curly, flat, greasy, rough or coarse hair affects the way you present yourself to the world. Many women hate their hair because it is wiry or frizzy.
This article will draw attention to some factors that make your coarse hair soft and silky.
12 Tips To Make Coarse Hair Soft, Silky And Smooth
Air-dry wet hair to make it softer and silkier
Air-dry wet hair (instead of blowdrying) to make it softer and silkier. It's an easy habit that makes a big difference, especially on cold winter afternoons. Blow drying your hair is a great way to quickly style it. But frequent blow drying can be damaging to the hair cuticle, making your locks brittle and dried out, and increasing breakages.
Air-drying your hair may not be the most exciting process in the world, but it is a simple and quick way to dry hair without damaging it.
Avoid Washing Hair Too Often
We often wash our hair every day just because it causes too much friction on our scalp. And what's the real reason why we wash our hair every day? It causes damage to our hair follicles and also reduces the appearance of coarse hair.
So you should start practising washing your hair once a week and repeating this several times if possible. Think about the benefits of reducing friction on your scalp and then go ahead and start doing it!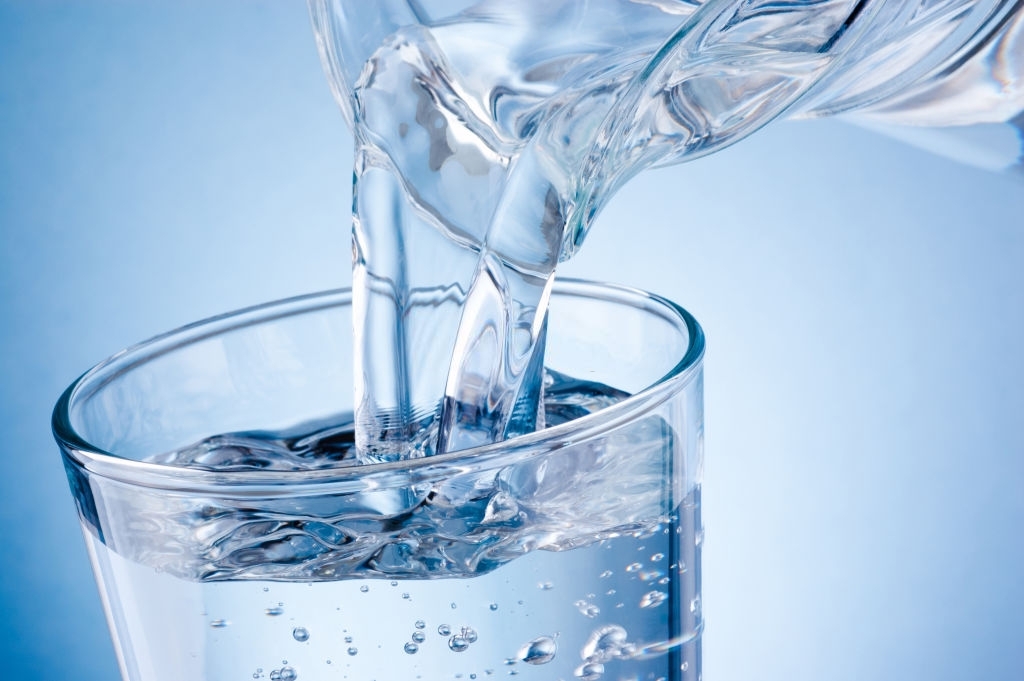 Keep Hydrated Yourself
Keeping your body hydrated is one of the easiest and most effective ways of keeping healthy hair. This is even true if you don't have hair, for example, if you are getting a facelift or are going through chemical relaxants.
Grains of coarse hair start falling out when your scalp is dry. While you might think that this is something you can manage, you are mistaken. Too much salt in your diet will make your scalp thirsty.
Choose the Right Products
The best way to obtain the most effective and satisfying results is to choose a product that is specially formulated for make rough hair soft and silky. There are many products in the market, but it is still best to have one that is developed for coarse hair.
Coarse hair is the other side of the coin to soft and silky hair. For those who have a type of fine hair, it's easy to just find whatever products on a shelf and use them the right way—usually, your coarse hair will not let you do that because they require another approach.
Note: Rough hair isn't hopeless so don't get discouraged, try some home remedies and go from there.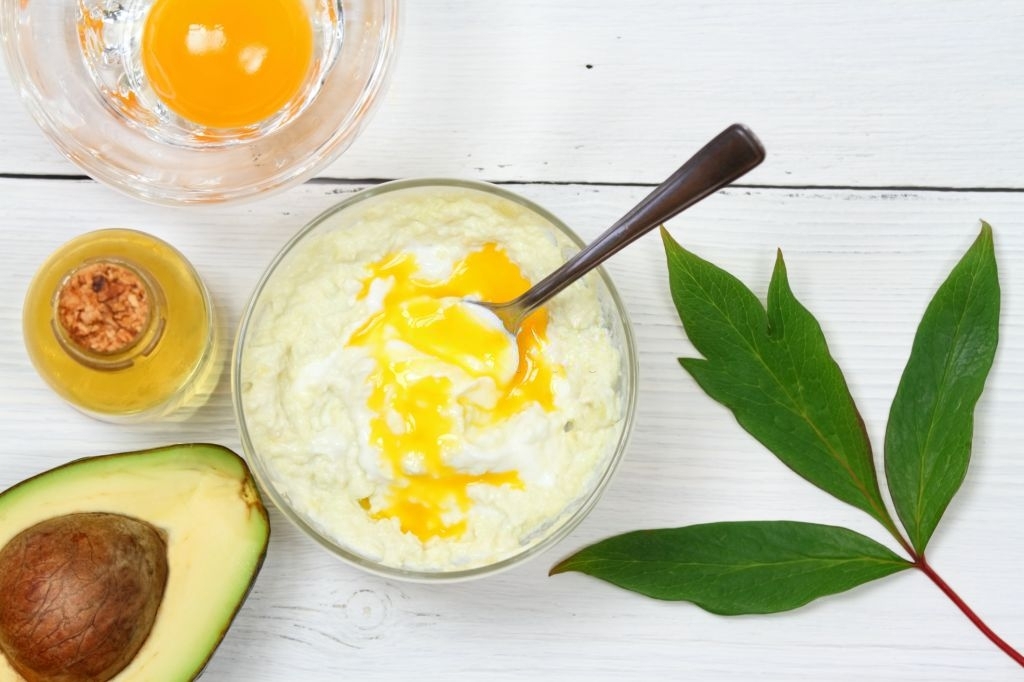 Pre-poo with avocado or olive oil
Pre-pooing is one of the easiest ways to soften coarse hair. Pre-poo or pre-shampoo hair treatments are a great way to moisturize your hair prior to shampooing it. Not only will pre-pooing help to add moisture, but it can also help detoxify the scalp. Oiling your hair with avocado oil, olive oil, or any other essential oil is another easy way to soften coarse hair.
The principle is to have the oil on your hair for at least thirty minutes before washing it off. This allows the oil to penetrate the hair shaft. So, since I pre-pooed last night, I will probably try rinsing my hair with the oil tonight or tomorrow and follow up by shampooing with cold water.
Note: Knowing the specific cause of coarse hair will help you determine the right hair treatment in getting it soft and silky.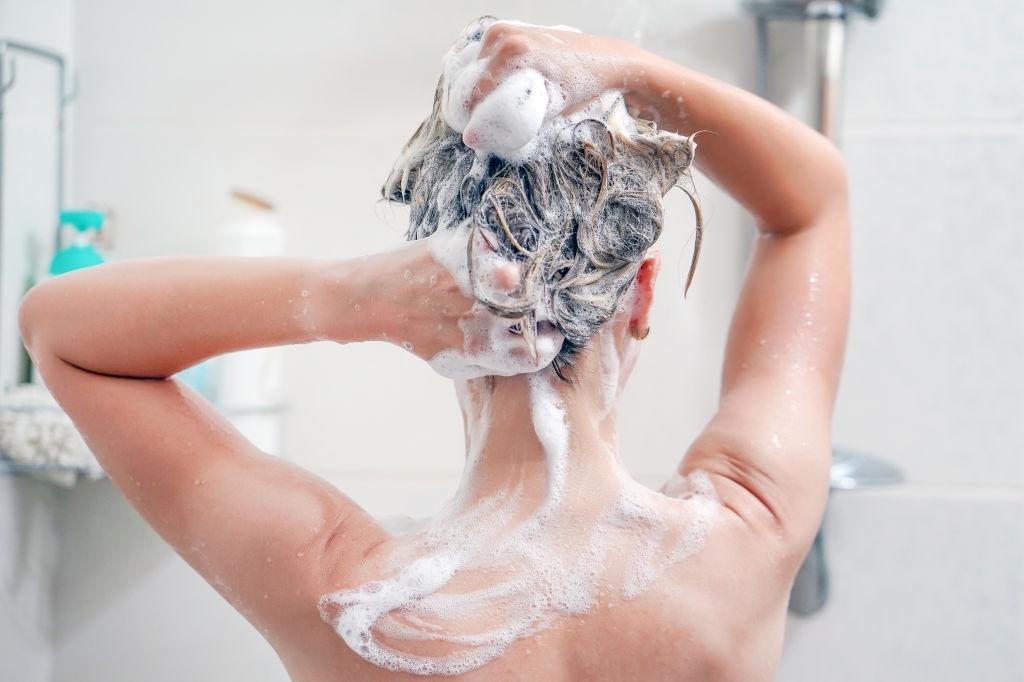 Wash your hair with the right shampoo
Washing your hair with the right shampoo is essential if you want to make it soft & silky. An improper shampoo makes coarse hair difficult to manage, increases breakage and hinders natural shine.
Sometimes the oiliness of our hair makes it look dull and harsh. It becomes very difficult for us to style our hair in any place which is why we turn towards combs or brushes that don't harm our hair rather than skin. To get rid of this problem, we need to care for and nourish our hair with protein and natural oils.
Washing techniques matter
When it comes to coarse hair, washing techniques matter. Washing your hair with a shampoo that is designed for fine hair won't have the same effects as using a shampoo specifically designed for coarse hair. If you find yourself with an unmanageable head of coarse hair, check out these washing tips for coarse hair that you can use to get soft, manageable locks in no time.
Finding the right shampoo is as important as the right washing techniques. If you use harsh chemicals or an aggressive massage technique (or both), after a period of time, your hair starts feeling dry and brittle.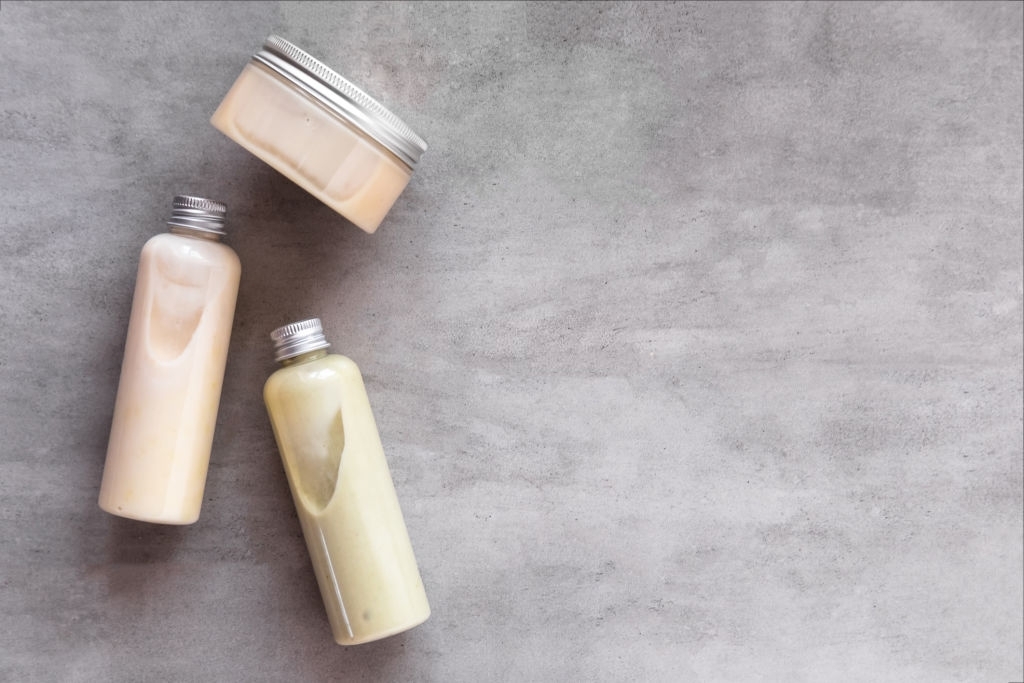 Invest in a good conditioner
Over the long run, your hair will be healthier and shinier if you take care of it with a good conditioner. Use a good conditioner for coarse hair and reap the rewards of beautiful hair. There is so much to know about great hair.
Conditioner can be the cheapest and simplest way to significantly improve and alter the look of your hair. The right conditioner can make your hair feel soft and smooth, give it a brand new shine, and reduce unwanted frizz.
Note: The right combination of shampoo and conditioner, some lovin' from mommy each week, and essential oils can actually make coarse hair soft and silky!

Leave-in conditioners are a must
Numerous times I've been asked what is the best way to make coarse hair soft and silky. What you need is the best leave-in conditioner for coarse hair.
You might think coarse hair is no problem until you wash your hair with a strong shampoo and try to comb it. You know that dreadful feeling when you have used an excess of conditioner and the comb goes through your hair like a butter knife through warm butter? Right, so, do yourself a favour by preventing such a situation from cropping up in future. Use leave-in conditioners.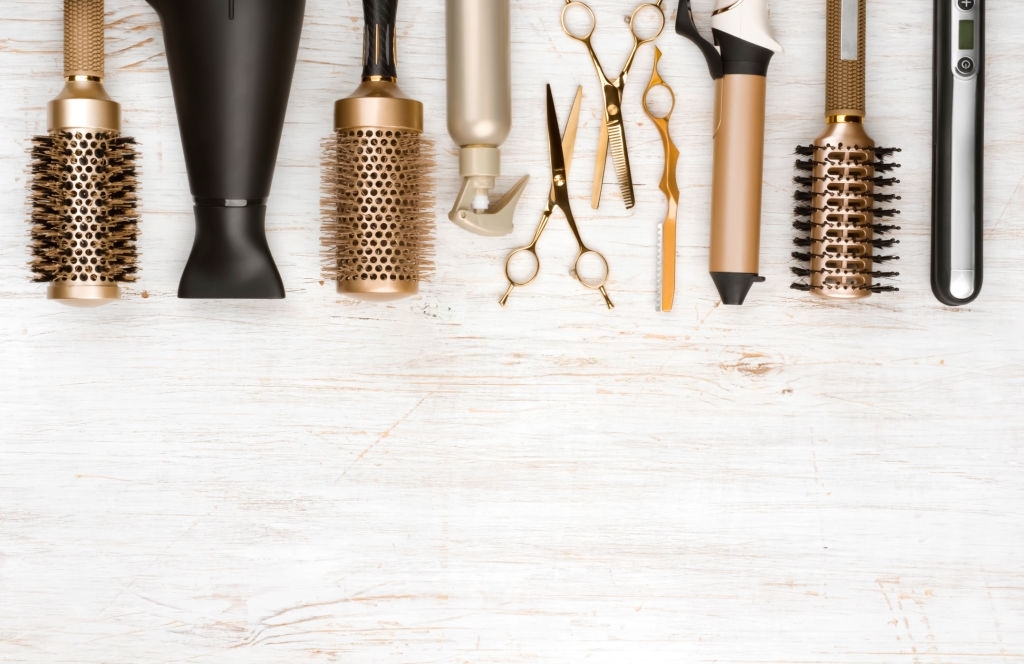 Use hair styling tools wisely
Hairstyling tools are amazing! They can help you create countless hairstyles. But the high heat that styling tools emit is not good for your hair. You need to take care of your hair in many ways and applying heat over and over again makes it coarse and frizzy.
In fact, nothing beats the old-fashioned methods of making coarse hair soft and silky. Your hair will stay healthy and shiny with these natural home remedies!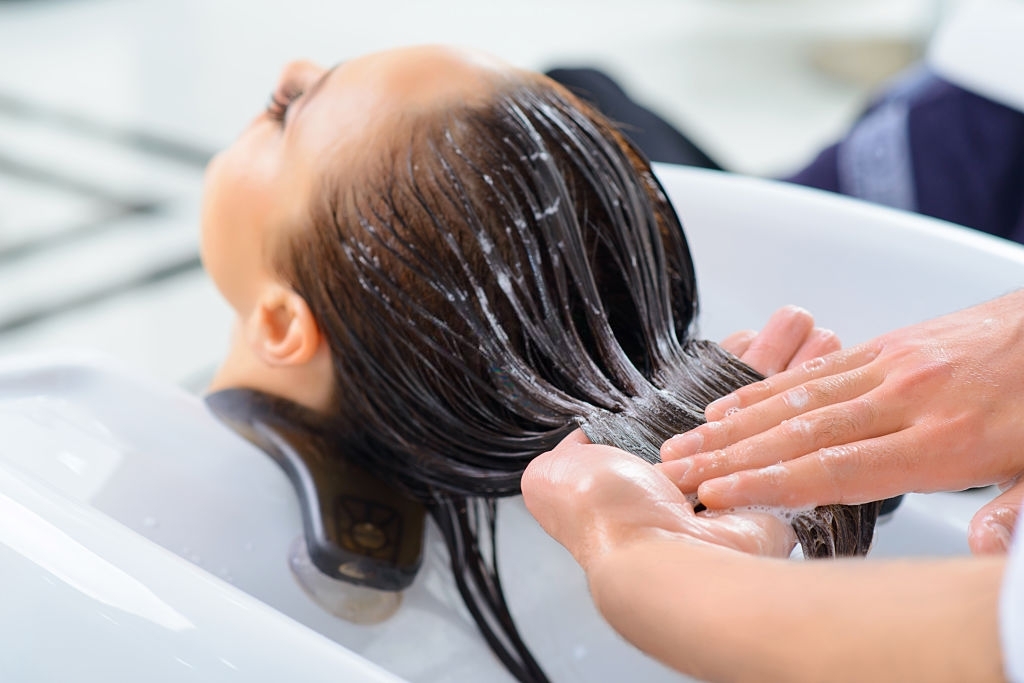 Apply the hair mask to repair damaged hair
Hair masks are one of the easiest ways to get rid of a bad hair day. Whether it's dry, frizzy, or just limp and lifeless, it can give you the smoothness and health your hair has been craving. It doesn't matter where you're at in the world… Your sebum production is reduced by up to 40% when you reach your 30's.
To make matters worse, in colder climates the air around us becomes far drier than in warmer ones, turning your hair into dull straw. Hair masks can help restore moisture to dry hair but not all work equally well for every type of hair.
Hair masks are a great way to get your hair looking great without having to spend a lot of money. They are also very easy to make at home and can be used on your entire family if you're looking for a quick and natural way to make it soft. A lot of people avoid hair masks because they are afraid that they will make their hair look greasy. But if you do a little research, you might discover that it's actually possible to make your hair soft and silky without using chemicals.
Homemade Coconut Oil Detangler
A lot of people use coconut oil for their hair. If you have very coarse hair or it's not in the best of shape, then this is a great product to try. It's a household staple, and can last you months! Coconut oil is one of the most widely used hair care products today. It's great for hair because it's a good source of protein and vitamins, but it can be a little too harsh on your delicate locks. To help make your hair soft and silky, you will need to use coconut oil in conjunction with a good quality shampoo and conditioner.
You can use a deep conditioning treatment at-home
The problem with coarse hair is that it's not soft and silky. What's the cure? A deep conditioning hair treatment.
A lot of us have coarse and frizzy hair. For many people, this is genetic. However, for others, it can come from damage or other factors. If you have coarse hair, it doesn't mean that you can't have healthy hair though. You just need to know what products to use at home.
Conclusion
If you want to get healthier hair, practice those tips for a few months. There is no need to worry because they are really very helpful in improving the strength of your hair and give it a beautiful appearance.
When we started this journey, we had dry, coarse hair and a dream of soft, beautiful locks. Well, now that we have the steps needed to make coarse hair soft and silky, it's time to start your own soft and silky hair journey.