I have always had a problem with the hair growth as my hair ends to only get to a certain length and then start looking thin and straggly. So, I have always wanted to get thicker and longer looking hair. Whenever I visit any online shopping website or market, I look for a perfect hair growth product that can work on my hair and boost its growth greatly. 
The hair growth product can come in a different form of hair care solutions such as shampoo, conditioner, hair oil, volumizing spray, mist and many more. Today, I am going to give a review of the best hair growth shampoo namely Hairburst shampoo. 
After getting tired of my short hair look and desperately wanted to increase both the thickness and length of the hair. One day I was browsing the best shampoo and the pink shampoo bottle caught my attention immediately. The shampoo bottle says, for longer and stronger hair. So, it instantly got my attention and I have already read about the product online before and similar products that are supposed to help increase the hair growth. So far, I haven't invested much in any such hair growth product as I was not convinced with their vague promises and also because they are usually quite expensive.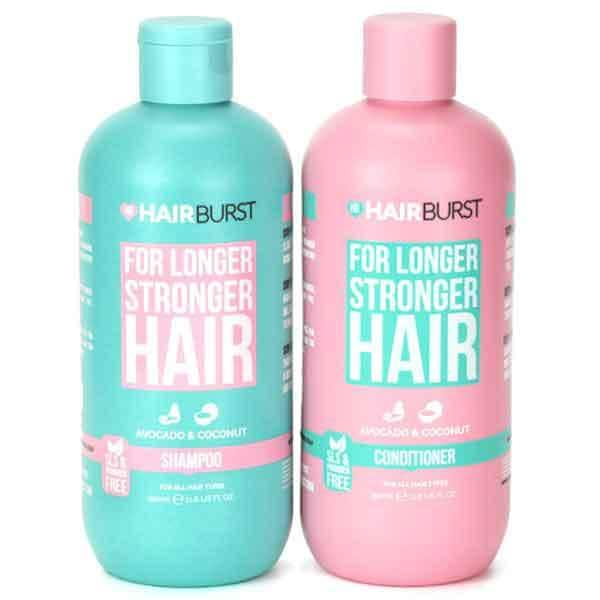 This hairbust shampoo review is here to help you know every detail about the product and how to use it. The hairbust shampoo and conditioner claim to "supercharge your hair growth for maximum length in minimal time" while strengthening the hair and reducing its breakage problem. Further, the shampoo and conditioner often go side by side when it comes to delivering desired results. They also claim to have over 95% natural ingredients in their formulation and all of the hairbust products are paraben and SLS free and vegan. 
Hairbust also sells vitamins in the form of capsule or chewable forms to promote healthy hair growth. But before trying them, I wanted to give a chance to the hair shampoo and see if it works on my hair or not. I have been using the Hairburst shampoo along with its conditioner for about a month now. I still feel it is too soon to know whether it is making a full fast hair growth or thickness or not. But with my first-time use till now, I have definitely witnessed a bit of change both the thickness and length of my hair. 
Starting with the packaging, the shampoo and conditioner come in a cardboard box and plastic bottles but there was no additional plastic packaging inside the box. The bottles and box are pretty attractive and in a nice colour. On the other hand, the fits time I used the shampoo and conditioner, I noticed that they have a pleasant scent which is quite refreshing. But I found out that I needed a lot of shampoos to make it lather. Also, the bottle says that I need to shampoo the hair for 2 to 3 minutes which I did. 
Well, the result? It is pretty much impressive the formulas and ingredients the product uses. For the last couple of washes, I have noticed less hair coming off in my hand especially when it put conditioner. so, I have assumed that one should always use the hairburst conditioner along with the shampoo if you want a quick and effective result. For me, getting a positive result in one month was pretty quick and impressive and thus I found the shampoo useful and amazing for hair growth. Now I am writing the hairburst shampoo review to inform the benefits and works of the shampoo. It made my hair also look a little glossier than usual.