First of all, I am not a fan of a vitamin product that can cause the internal factor to give you effective result. In fact, I will be the least lightly person to go for a health product bandwagon or try a vitamin promoted by some in the few articles online.
So, it started with me cutting off my lovely and long hair just to see how the short hair will look upon myself. But right after cutting off my beautiful mane, I was immediately looking to speed up the growth process of my hair to get back some length in my gorgeous hair. My hair usually grows 1 inch in every 2 months at best and to be honest I was not up for waiting that long to increase my hair length. After digging deep into the uses and benefits of the hair vitamins and a bit of research, I found myself constantly coming back to Hairburst.
I am writing the Hairburst chewable hair vitamins review after completing my 4 months with it. Initially, I wanted to review it sooner but then I decided it will be good to wait and give you accurate and trustable review about the product.
Read: Mellor and Russell hair dye review
Earlier with my research, I found the accounts writing the success story of a product a bit shift as it wasn't convinced if they were real people or just the brand doing their promotions.
To make my review look absolutely real and trustworthy, I have taken four months challenge and now posting the Hairburst chewable hair vitamins review after completing my four months with the product. I believed that I am someone who has to experience the process and benefits on myself to believe that they are real. So, let introduce you with the Hairburst chewable hair vitamins.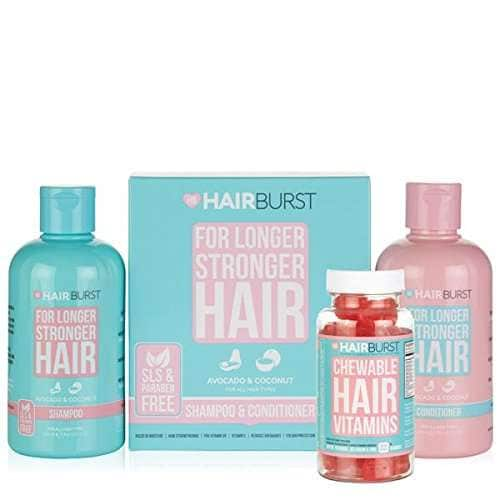 So, I started the vitamin and I was lucky that at that time my hair was just above my collar bone.
Therefore, it was easy for me to measure it from that point every time. The result was amazing and quite astonishing according to me as I felt on top of the world with my hair growing 1 inch every month.
Currently, I am on the fifth month with my fifth bottle of Hairburst chewable hair vitamins. Till now, I can clearly say that my hair has been grown to for inches in past for months.
4 month, 4 inches and 4 bottles of Hairburst chewable hair vitamins to make your hair grow amazingly. As I said, I am currently on my 5th bottle and I found them nothing but extraordinarily beneficial for my fast hair growth. On the other hand, they are super yummy and chewable which comes with easily rememberable day routine.
You just have to take to 2 chews every morning before starting your day. If you ask me, I am thinking to keep going with the vitamins for a couple of months more to get the desired length of the hair with increases couple of more inches to it.
All in all, the results of the Hairburst chewable hair vitamins are impressive and my hair has grown at a very high rate that it would never have on its own. I hope that you take this as an honest review and consider it reliable. The product works brilliantly to show the desired result in your limited time frame.
Further, as I said earlier, my hair went from collar bone to my back in just four months and I am waiting for it to be a bit longer before stopping the consumption of the chews. I can simply just ensure you that the results on your hair will be as promising and effective as it was on me.