Hey, everyone, today I'm reviewing dove dermaspa summer revived, and I gave this self-tanner 1.75/5 stars. I got it on Amazon. 
I don't know if this is like a foreign product because it's tough to get here in the US. But I found it on Amazon, and this is a 6.76 ounce bottle that works out to only a dollar. 44 per ounce. So it's super cheap. And on Amazon, you get free shipping.
I tried it the medium to dark shame, and it comes out as a very thick white lotion. So as I was applying it, I felt like I was using a very thick body moisturizer. It doesn't have any guide in it.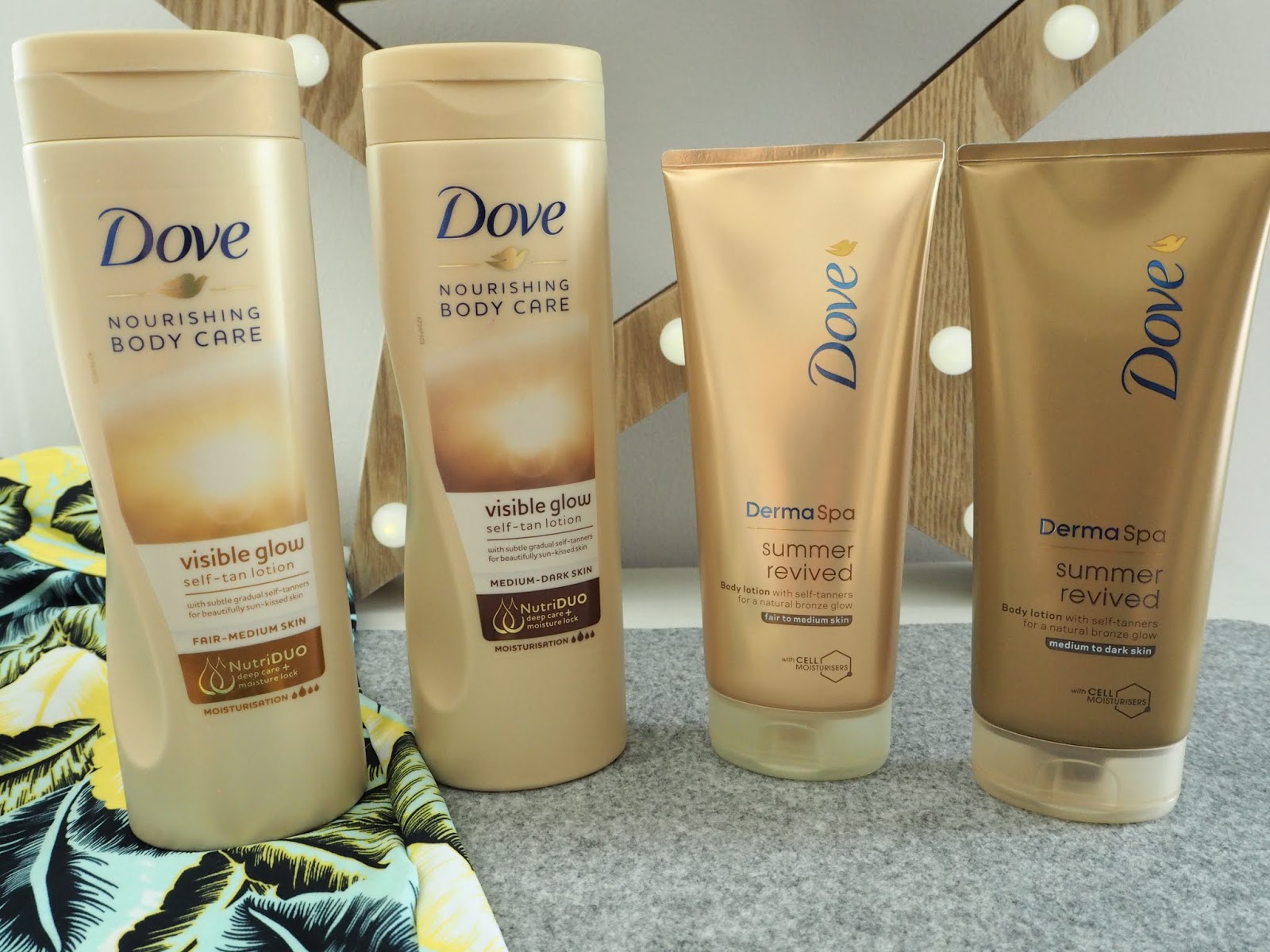 The Smell is Pretty Good
I like the smell of it. It's very fresh, spotless. It could be a little too strong for some of you, maybe a little also perfumed, but it does feel pretty good. I didn't have any problems with the scent. The next morning I could still smell that fresh, clean smell a little. I could also sense a little, but it wasn't a big deal at all.
Applying it is super easy because it is white in texture. You don't need to worry about a mess. I started using it with a tanning mat, and I did like one leg. 
I'm like, why am I using tanning?
It's more challenging with a tanning mat. So this one, you don't need a tanning bed. You don't have to worry about really staining your palms. 
So make sure to wash them afterwards. But the guide is not there at all. I think it's easy to apply this one just with your hands because it doesn't have a guy, though. Just make sure you're very careful where you use it. 
This one doesn't have like a shimmering it when I look in it. But after applying it, my body looked shimmery, which is weird.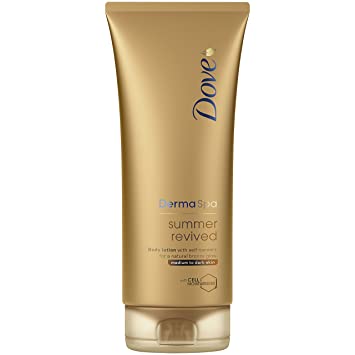 It washed off the next morning when I washed off the Sultana through on this one, took 45 minutes to dry, which is pretty long. I was disappointed with the drying time. 
I think it's because the product is so thick and creamy. It just felt cumbersome on my skin, and it did feel sticky while it dry. So I wouldn't say I liked that at all. I wouldn't say I like that feeling. The good news is it wasn't messy. 
Like I didn't need to worry about staining my clothes or saving my bed sheets or anything because it's white. The colour of this one produced was so light. So I think this is more of a gradual self. Tanner But they don't say that anywhere. 
Even if you did use it as a gradual tanner, I still only think you get like a light tan after three to four uses. So if you're looking for a very, very light tan, you might like this, but it just didn't get anywhere near the colour I'd like to have. Even for a gradual tanner, this is a light one. 
I wouldn't say I liked the colour at all. The colour PAY-OFF just wasn't there for me. It lasted maybe one to two days before fading away to see any colour at all. 
You'll need to apply this one every day, even though this is the medium to dark skin shade. So that wasn't very pleasant. Men, I don't think you'll like this one. 
Even if you are looking for a gradual tanner, there are better ones out there. Like I mentioned earlier, it's cheap, but you get what you pay. So overall, I gave this dove self-tanner 1.75/5 stars. And for more information on this self, Tanner, as well as many others.