Getting extremely beautiful and soft skin seems impossible if your skin is sensitive and often get dry and damage. Well, not anymore! Recently I came to know this wonderful skin smoothing solution that completely transforms the nature of your skin and make it amazingly soft and smooth. The Cerave Sa smoothing cream is one of the finest solutions I have come across that can deal with many skin problems and give you subtle and smooth looking skin.
So, what are waiting for? Dive in this pool of knowledge about the cream before using it and getting extremely beautiful skin. I have written this Cerave Sa smoothing cream review jus to help you know the pros and cons of the cream before starting it.
I first tried Cerave Sa smoothing cream as sample size 10 ml after choosing it with my Feelunique Pick & Mix a few months ago as a part of this sample piece. For me, it was the perfect opportunity to give this a product a try and finally see what the fuss was all about. The smoothing cream is just one product among the Cerave Sa product range that is specially designed to alleviate rough and bumpy skin texture and provide smoother and softer skin in just 3 days.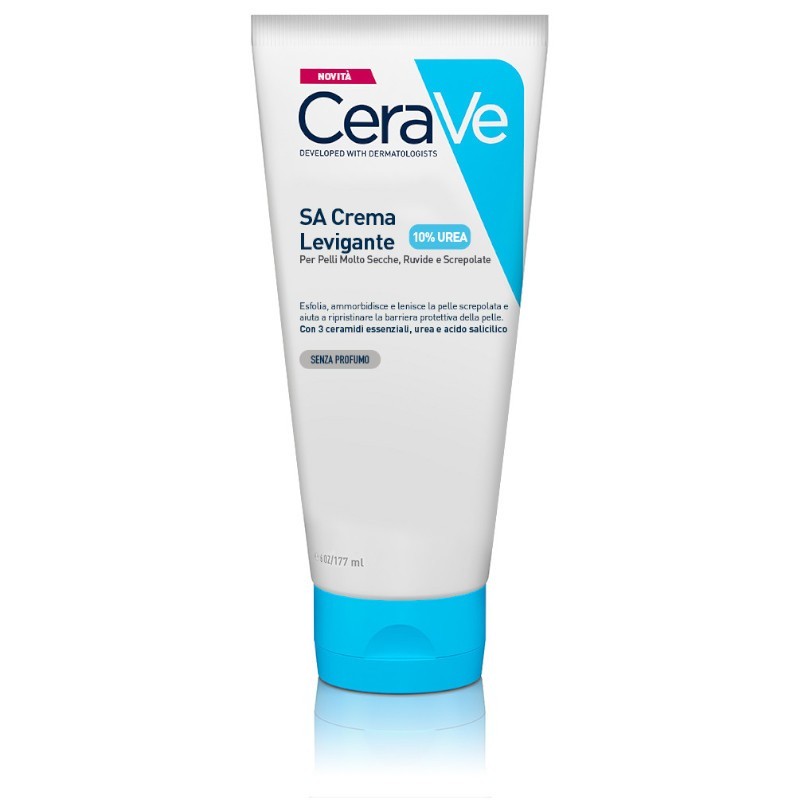 Further, this smoothing cream comes in one of two smoothing products in the collection as there is also a Sa smoothing cleanser by Cerave Sa available. But you need to understand that there is a big difference in both of the skin smoothing products. Though the products seem similar to each other, the cleanser works differently than the cream. thus, I chose the cream to include it into my skincare routine to achieve amazingly smooth skin which this product ensures.
So, the SA smoothing cream is available in two sizes viz. a 177ml plastic tube and also a 340g tube, so I chose the first version of a tube which cost me 11.99 Euros as I just wanted to try it first. The 340g tube is usually 17.99 euros.
Apart from the packaging design, there is nothing much difference in this product, but for lotion, I always prefer a squeezy tube over a tub. It is less messy than a tube which requires you to rick your hands in it in order to get it.
Now about the product, the Cerave Sa smoothing cream contains Salicylic Acid and Urea that are blended in the formula which gently exfoliates the skin. Further, the formula works brilliantly on all types of skin without even compromising the skin's natural barrier. On the other hand, this fast-absorbing and non-greasy cream is developed under the guidance of dermatologists. Allows, the cream claims to help in protecting the skin against the natural barrier with its effective three essential ceramides. In addition to this, the MVE technology locks in moisture which gives your skin perfect hydration that lasts up to 24 hours.
Here are some of the important points and benefits of the Cerave Sa smoothing cream that can be considered as pros.
Suitable for rough and dry skin
Also suits all types of skin even the skin prone to Keratosis Piliaris
Gently help to alleviate rough and bumpy skin texture
Free of physical exfoliants
Fragrance-free, non-irritating and non-comedogenic
Comes with 3 essential ceramides that protect the skin's natural barrier
Recommend to use in conjunction with Cerave Sa smoothing cleanser
Includes Urea, Salicylic acid, LHA and Hyaluronic acid as key ingredients
I hope this review of Cerave Sa smoothing cream will help you to know the benefits and works of the product. If you talk about me, I am definitely going to purchase this cream as soon as I'm near to finish the first one. It is one of the most impressive skincare and body care products.