Hey, guys, Today we are going to talk about bleach London silver shampoo review and specifically about how to get silver hair and also how to achieve discolour without having to dye your hair so permanently.
I've tried to get silver hair before using one of the L'Oreal colourists to wash out colours that turned and not as I planned it to be my hair after I washed, it turned green.
I'm not too fond of that.
I did a lot of research on how to and got your hair silver at least does colour. I don't know if you call that silver, but I call it silver. I came across this product that kind of intrigued me, and I bought it, and I tried it, and it worked.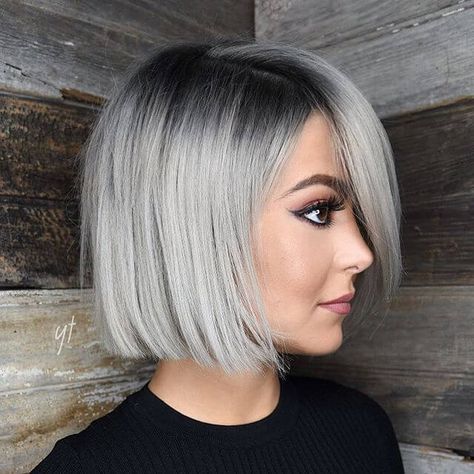 I am still pleased with how it works. The product that I'm talking about is this bleach and then Bleach london silver shampoo. And this is the shampoo. It's not a hair dye. Technically you don't do your hair, but it does turn into a silver colour before using the shampoo.
My hair was blond, and I'm going to show you what type of blonde it was. These are my extensions. I wasn't using them, but they were the same colour as my hair colour. It was more of a golden blonde like that. And I had like lighter highlights as well.
And as you can see, my hair didn't turn out to be very, and even I mean, the tone of it is not very even here. It's more of a bluish silver colour. The highlights that were lighter than the rest of the hair and turned the colour that I wanted, the silverish colour. The other part of my hair are of a dark, blonde, silver kind of paint.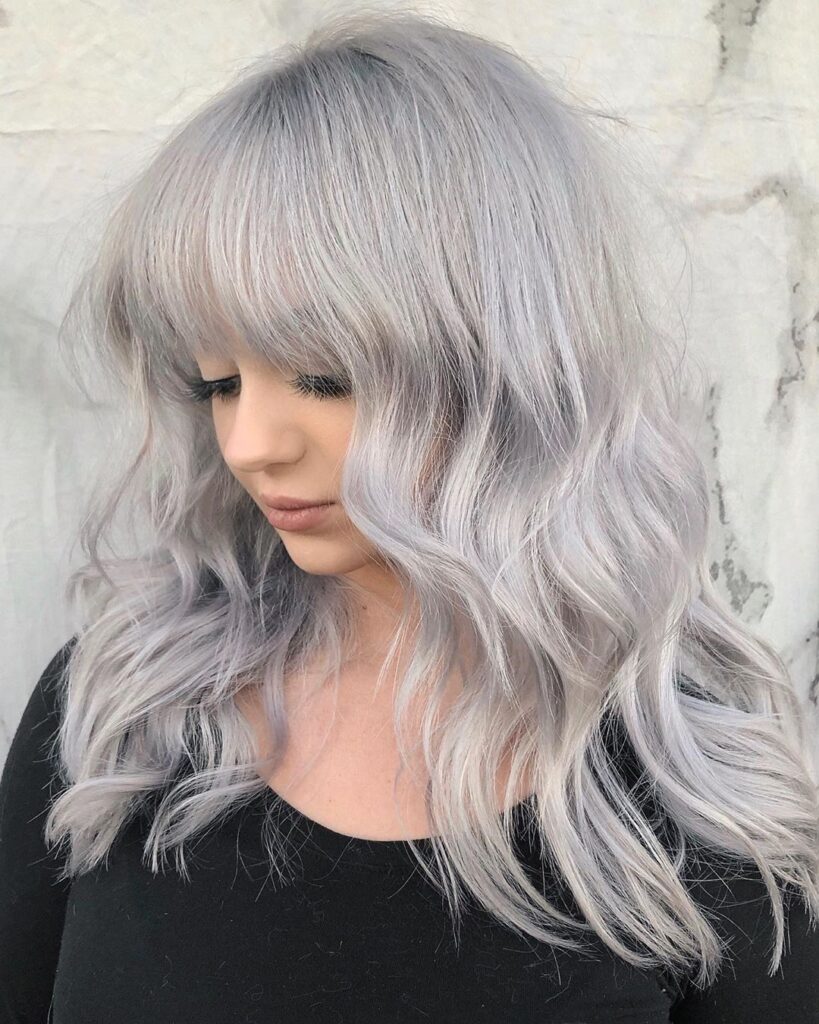 Yeah, I guess if you want it to be like perfect silver, you have to bleach it to a light blonde and then apply it. But if your hair is of darker blonde and you always wanted to try some silver colour on your hair, you can try it and see if it works for you. And as shampoo is just supposed to fade over time, if you use it as the instructions say.
Read: Does Silver Shampoo work on bleached hair?
It just sounds a lather into wet hair and massage through to the end, rinses well and follows it with Bleach London silver conditioner. If you use it like that, I suppose that you wouldn't get such a big boost of silver, you tame the orange tones in your hair. But the way I use that, it's completely different. First time I have applied it, I have used half of this bottle, and I have applied it on my slightly wet hair. And I made sure that my hair, it's very saturated with this colour.
I did the process of dyeing your hair but just using this shampoo during this first 5 minutes; my hair has sucked all this blue pigment from this shampoo and then I have washed it with shampoo and rinsed it through. And I got so scared in the shower because it was so blue.
I didn't expect it for it to work this way, but it did. And I was thrilled with the results since I did this process of living it for four to five minutes in my hair, I have only used it as a shampoo.
I haven't done this again and again and again every time I washed my hair because it stayed kind of silvery. And when I wash my hair, I use this one, and I leave it for around fifteen minutes on my hair. And when I ruined it, I make sure I use cold water so that I don't rinse all the pigment from my hair.
Read: Bleach London Violet Skies Review
You don't have to use half a bottle every single time you wash your hair. I just did it for the first time, and then I just continued washing my hair as usual with discomfort.
Overall, I'm impressed with how it works. It's like a hair dye, but it's a shampoo. I didn't feel like it damaged my hair. I can't say that it helped my hair either. It's an inbetween kind of thing. I don't know. I don't know if it's damaging it. I don't know if it's helping it. I don't see any change, though, since I've used it.
Read: Bleach London Pearlescent Shampoo Review
I suppose it's not damaging it in terms of how much just cause this is only 5 pounds. At least in the U.K., and this is super duper cheap for such an excellent product, I've used london bleach silver shampoo before, but they never did anything for my hair. And this makes a big difference.
If your hair is a bit pricey and you have orangey-yellow tones that you want to remove. You can wash it with this shampoo, and you will get rid of them. But you don't have to leave it in for so long because otherwise, you will turn blue.
Read: Bleach London Smoky Shampoo Review
Bluish silver is one thing that I would recommend is that you take an actual bath. I did that once, and when I ran my hair, all the water in the tub was blue. And this also makes your skin look a bit bluish when you put it on your hair.
I would strongly recommend that you use gloves because it makes your hands blue and it's tough to rinse. You can do things that I didn't use gloves at all, and I was able to rinse it. But I recommend that you use gloves, especially if you want to play half of the bottle to your hair. You would need to wear something because it will stay in your fingers awful.
Now, I'm going to show you a close up of how pigmented shampoo is, and you're going to see for yourself that it's very blue, very, very, very blue. This is how pigmented this shampoo is.
Oh, good. It's black. Also, make sure that you use a towel that you don't care about because you can't stand your towel, mostly if you leave it in for four to five minutes, you will stain your towel. I try to let it fade to grey yet, but if you let it fade, your hair is supposed to return to the natural colour. OK, guys, thank you very much for watching.
I hope that this review of bleach london silver shampoo was helpful and leave my comments down below if you have tried it and if it works for you.
Tip: From UK Payday loans direct lenders anyone who wants assistance will be benefited and you can get all useful information relevant to loans and lenders you can simply check out all details on the website of FastPayDayLoans.