Review of Bleach London Pearlescent Shampoo: Every light-coloured hair requires assistance one way or another due to the colour fading or brassiness. Thus, it is important to bag yourself with the effective colour restoring and shine-enhancing formula for your hair that can simply help you to maintain rainbow manes. Therefore, we have brought you this informative Bleach London Pearlescent Shampoo Review which will enlighten you with the pros and cons of the product.
Read: Bleach London Fade to Grey Review
Now bring your salon-like DIY colours and hair care range at home with you with the help of Bleach London Pearlescent Shampoo. It is an extraordinary formula that will colour your hair at home and allow you to give your blonde, green, purple and many more hair colours with wonderful semi-permanent dyes, toner, bleach kits and other hair care products.
Further, Bleach London make every product keeping in mind environmental sustainability. It packs every item in cardboard packaging made with 100% recycled plastic.
Read: Bleach London Smoky Shampoo Review
To make their products worth using, the brand has gone to cruelty-conscious and is extremely cool to apply. All the products are made with the vegan formulation and developed under a strictly anti-animals cruelty ethos.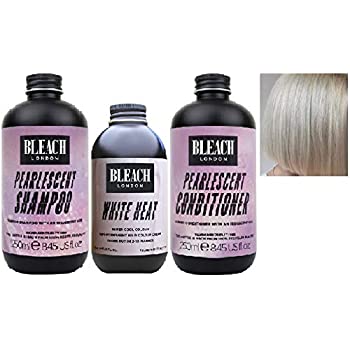 If you wish to preserve East London's rainbow colour tresses quite easily. The product is made especially for icy white blonde hair shade to give it a perfect coverage and awesome looking shine. One can simply access Shampoo colour to impart much-needed moisture to dry and rough hair. The formula is extremely nourishing and provides the light blonde hair with a subtle pearly tone.
Read: Bleach London Violet Skies Review
If you wish to maintain the vibrancy and sparkle of the hair, then use the Bleach London Pearlescent Shampoo 500ml every other wash to keep the hair in perfectly tip-top condition. The shampoo also hell your hair say goodbye to brassiness and avoid yellow tones from creeping in your tresses.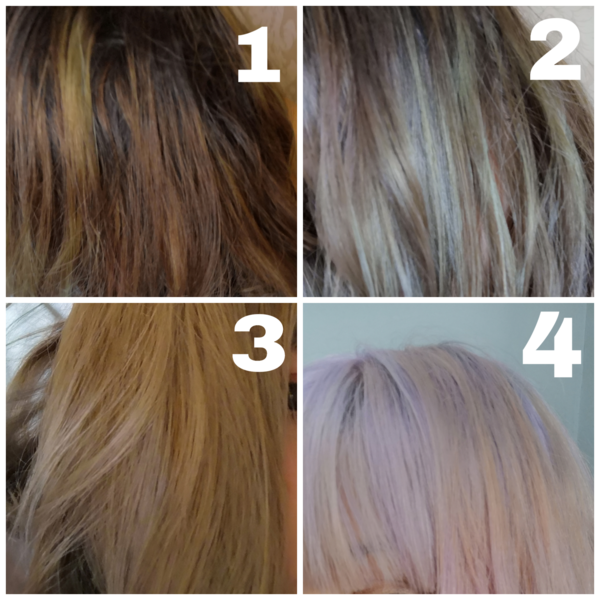 It is extremely simple to use as all you have to do is to lather it into wet hair and massage it gently through the ends. You can also use its pearlescent conditioner to achieve better colouring effect.
Read: Bleach London Silver Shampoo Review
Pros & Cons of Bleach London Pearlescent Shampoo
Pros
Help to maintain East London's rainbow manes
A must-have solution for icy white blondes
Perfect nourishing shampoo for dry hair
Imparts much-needed moisture with a subtle pearl tone
Keep hair in tip-top condition and avoid yellow tones
Cons
Usually, it dye the hair in pink shade
Does not suit other hair colours than very light blonde
Also Read: